Would you dare to feed your gut with this "pink" stuff? Imagine losing inches off your body with this.  Lately, Plexus seems to be a hot topic if you want to lose weight, feel great, and look good for your holiday. What is it really about? Let's find the magic in the pink drink… if there's one!
There are some important things you really need to know about Plexus before you make any purchases. The company makes some hefty claims on what their products can do for your body. Even the FDA (Food and Drugs Administration) got involved!
I'll also discuss how you can make money or not…
Before I get into this review, I want to commend you for doing your research here because it's the only way to prevent yourself from being scammed and to find legitimate ways to make money online.
Just so you know, I am not associated with Plexus Worldwide. I have researched hundreds of products and write reviews on them to help you make informed decisions.
I have user MLM experiences having been an independent distributor with health and wellness, candles, and skincare companies.
Let's begin…
Plexus Worldwide Short Review Summary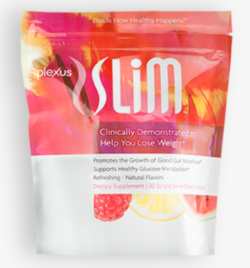 Product Name: Plexus Worldwide
Founder: (2006) Tarl Robinson (CEO)
Product Type: Weight Loss and Wellness MLM Company
Price: $39.95 Annual Fee + Welcome Pack $99 or $199 + Autoship
Best For: Owners Only
Summary: Plexus Worldwide, in my opinion, is one of the worst MLM companies in weight loss, health, and wellness products. There are many consumers, members, and ex-members who have experienced side effects, and horrible company services. Many are not doing well in their business.
My Rating: 1.5 out of 5 Stars
Is Plexus Worldwide Recommended? No

What Is Plexus Worldwide?
Plexus Worldwide (also referred to as Plexus) is an MLM (Multi-Level Marketing) company specializing in weight management, nutrition, gut health, and personal care products.
Founded in 2006 by Tarl Robinson, the company is headquartered in Scottsdale, Arizona.  It started from having just one product, its breast health kit usable at home to well over 20 wellness products.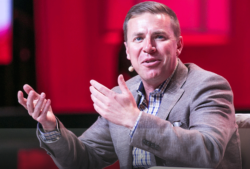 Typical of the MLM business model, Plexus does 2 things:
It sells products.
It offers you a business opportunity to make money.
Inside Plexus – The Products

Plexus has 5 category product lines:
Weight Management – protein powders, dietary supplements to burn fat, hunger suppressants
Nutrition – body energizers, multivitamins for adults and children, probiotics for a healthy gut, detox cleansers, plant-based Omega for healthy heart, nerve cell relief, exertion and fatigue capsules, energizers, well-being supplements
Joyome Skincare – trademarked products ranging from anti-ageing, overnight repair solution, day serum
Personal Care – moisturizers, Plexus Breast Chek Kit
Combos – a variety of product combinations for weight management
The company's main focus is on weight loss management products.
You might have heard about this "pink drink", well that's a weight loss supplement in powder form called Plexus Slim. It turns pink when you mix it with water.
The company claims that Plexus Slim is going to make you feel full and therefore help you lose weight. They also say it also reduces your cholesterol and blood sugar level.
Let's see how effective the products are…
Do Plexus Products Work – Can You Really Lose Weight?
By now you're probably wondering if Plexus products really work.
Plexus makes a bold statement of "Health & Happiness" and it's what we all want right?

BUT, there are definitely some issues on the dark side you need to know about…
According to Truth In Advertising,
Issue #1: In 2014, the FDA (Food and Drug Administration) gave Plexus a warning for marketing products with over 100 unproven treatment claims on Lyme disease, depression, and cancer.
Issue #2: The label on the company's brand product Breast Chek Recheck states "recommended by Doctors and Nurses" but it doesn't say who on their site. In fact, the American Cancer Society asked Plexus to remove their name when promoting Breast Cancer Awareness Month.
Issue #3: Plexus gets sued by the Environmental Research Center in August 2015. Apparently they were misrepresenting consumers by saying their products are safe and have benefits to your health which in fact the protein products like Go-Pack Chocolate and Fast Relief actually has lead, a cancer-causing agent.
Canada and Australia issued safety alerts in regards to Plexus Slim. You take one drink a day, half an hour before a meal.
I'm no health expert and so I did some research to see if it really works.
According to Health Line, Plexus Slim has 4 main ingredients:
Green coffee bean extract
Chromium
Alpha-lipoic acid
Garcinia cambogia extract
According to their report, there are no real "serious side effects", other than people reporting the unpleasant experience of bloating, constipation, tummy aches, nausea, and gas.
Plexus Slim also has caffeine and the side effects are headaches, insomnia, anxiety, and even dizziness.
I don't know if you can put up with those side effects. Life is way too short to go thru that just to lose weight. I mean why not go to a Bootcamp or a recreation centre, long walks, and/or swimming. Trust me, you are going to feel healthier, energetic, look awesome because you lost weight and save a whack of money.
As you can see, there seems to be a lot of problems with the company and their products
Next, the moment you've been waiting for…
How to Make Money with Plexus – Maybe You Can't
 Typical of MLM companies, Plexus offers you 2 ways to make money:
Sell their products at retail prices and earn retail commissions.
Recruit people into your downline. You earn commissions on the products they sell.
BUT hold on, you can't do this without paying something…
How to Get Started With Plexus Business Opportunity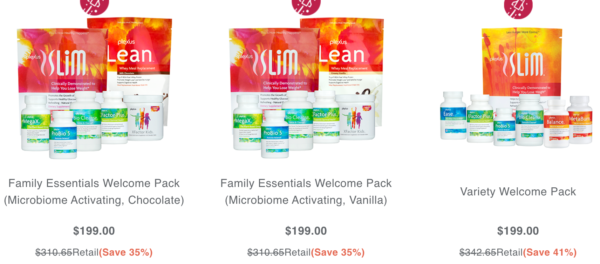 The first thing you need to do is become a Qualified Ambassador (i.e. independent distributor) by doing the following:
Pay the company's Plexus Annual Membership (PAM) of $39.95.
On each of your monthly cycle end date, you need to have at least 100 points in your PV (Personal Volume) OR if you are a new Ambassador you must purchase your Welcome Pack within 30 days you join.
Personal Volume is the points earned on each marketable product you and your recruits sell or purchase.
As a new Ambassador, you need to purchase a Welcome Pak either $99 or $199.
Plexus Compensation Plan
There is no simple MLM compensation plan in my opinion, it's just typical with that business model and Plexus is no different.
There are 9 ranking levels to meet if you want to earn a sustainable long-term income. You want commissions, bonuses, and points. The way it works here is the higher you rank, the higher your pay goes.
Plexus gives you 11 ways to make money:
1) Retail Rewards Commission – Sell products at retail prices and earn retail commissions.
2) Retail Rewards Override Commissions – Receive 5% on any PV points over 100.
3) Preferred Customer Bonus – Earn this bonus when your customer purchases products thru a recurring monthly subscription as a Preferred Customer.
4) One-Time Achievement Bonus – Each time you achieve certain ranks, you earn a one-time bonus.
5) Business Building Bonuses (BBB) – Earn commissions when you sell Welcome Packs ($99 or $199).
6) Plexus Points – When your downline meets the minimum 100 PV points, you earn Plexus Points (based on your rank).
7) Emerald Pool Bonus
8) Sapphire Pool Bonus
9) Diamond Pool Bonus
10) Diamond Re-Entry Position – You must have a minimum of 6,000 total Plexus Points and earn much more commissions, bonuses, and more.  The attached PDF will explain this further as well as everything else I just discussed in thorough detail.
11) Plexus Car and Lifestyle Bonus Program – Earn an opportunity to participate in this program for a monthly car bonus payment depending on your rank.
The Emeralds, Sapphire, and Diamond Bonuses are individual pools. When you reach these ranks you earn a certain percentage on the company's commissionable volume.
This video is a guide to help you understand how to earn with the company…

What I Like About Plexus Worldwide
Honestly, there is only one thing I can put here as anything "positive"…
1.Company Growth
In 2010, Plexus had around 5,000 Ambassadors (i.e. independent distributors).
In 2014 and 2015, Plexus was among the top fastest-growing companies according to Inc. 5000. In 2017, they had 275,000 Ambassadors in the U.S., Canada, New Zealand, and Australia. This is significant growth, don't you think?
They say they have around 700,000 Ambassadors worldwide and rated in the top 15 MLM companies in the U.S. and in the top 30 MLM companies globally.
As you can see this company continues to grow.
What I don't Like About Plexus
1. Numerous Complaints
Over 800 complaints are filed to FTC (Federal Trade Commissions), and you can CLICK HERE to read them (195 pages).
Even in BBB, there are complaints about side effects of Plexus Slim and the company's billing procedures.
Some complaints are on the company's Autoship. It's hard to get out of it and it seems some Ambassadors are seeing money pulled out of their bank account even when they cancelled their Autoship.
2. Uplines Are Getting Your Hard-Earned Commissions. What??
When you signup a friend with a Welcome Pack, your upline, the person who sponsored you will get a commission of $12.50 and you will get a commission of $25.
Now, when your friend signs someone up with a Welcome Pack, your upline receives a commission of $7.50 and you will learn $12.50 and that friend earns $25.
And so on into level 4.
In my opinion, you should be getting your full share of the commission upfront when you sign your friend up with a Welcome Pack. This is why you have to keep recruiting to earn your full share.
3. Unproven Health Claims
According to the U.S. Food and Drugs Administration, Plexus in 2014, was claiming some of their supplement products are drugs that can treat certain medical conditions.
They were claiming to cure arthritis, cancer, lupus, diabetes. Check this out if you don't believe me.
The FDA gave Plexus 15 days to make the corrections and it seems they are doing the right thing, at least this is what they show on Facebook…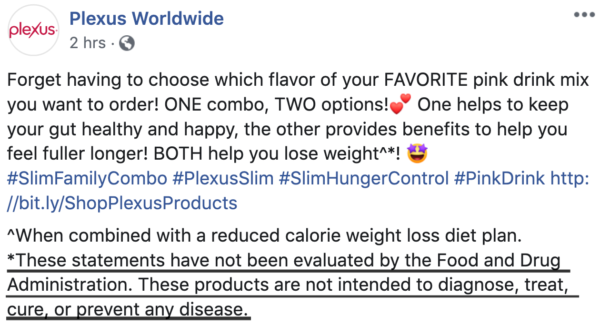 4. Brain Washed Ambassadors
 When some Ambassadors complain about side effects, they're told it's normal and all will be good and to just continue using the products. I suppose it's ok to feel horrible and be in pain, seriously?
I don't know what Plexus's training is like for their Ambassadors but if it's anything like the MLM skincare company I was an independent distributor for, the majority of the training is by the sponsor.
So this brings up the side effects…
5. Lots of Side Effects
There are some consumers and Ambassadors who are experiencing real side effects. Their complaints are:
Constipation
Abdominal pain
Headaches
Migraines
Nausea
Dizziness
Heart rate increased
Shaking
Anxiety and nervousness
6. Constant Recruitment
The niche market has lots of competitors. Weight loss, health, and wellness are one of the largest and most popular markets in the MLM world.
7. Ambassadors Not Really Making Money
Plexus is no different from other MLM companies when it comes to trying to make substantial long-term income. In fact, like so many MLM companies, the majority of the Ambassadors were clearly not making enough to make a living.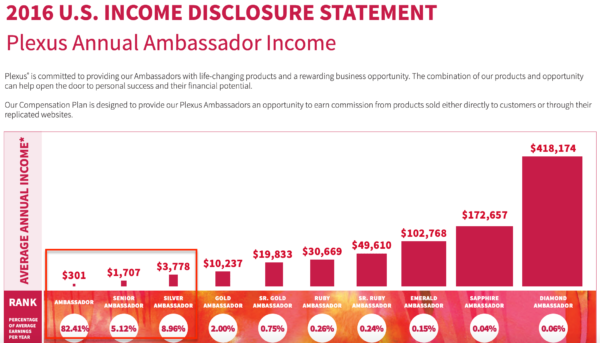 The 2016 income disclosure basically states the following:
96.49% of the Ambassadors did not have much success. They earned less than an average of $3,778 for the year
82.41% of the Ambassadors only made an average of $301 for the year
.25% made over $100,000 in the year
What are you thinking of when you hear about Plexus's claim of 700,000 Ambassadors? How many do you think fell in that 96.49%
During my research, I discovered some Ambassadors were coming up with false success stories about their "luxurious lifestyle".
You might want to read this… CLICK HERE.
8. Pay to Play
According to the compensation plan, you need to pay a small annual membership fee which I mentioned earlier.
However, in order to earn any commissions, you need to buy products that are worth 100 PV points a month. This, my friend, is why you have to pay to play. That 100 PV points are going to cost you over $100.00 a month.
This means you need to keep recruiting people. You need to sell the products before you end up with a massive amount of inventory if you want to stay in the game.
Is Plexus Worldwide a Pyramid Scheme Or a Scam?
Plexus Worldwide is not a pyramid scheme or a scam for now. At least the FTC (Federal Trade Commission) is not knocking on their door.
However, this MLM company is definitely not one of the best when it comes to promoting their weight loss, health, and wellness products.
I really think you're going to have some major challenges promoting the products and from their income disclosure even though it's 2016 (can't find 2017 or 2018 disclosures), you can clearly see the majority of their Ambassadors are not making a living off of it. PLEXUS IS NOT AN INCOME OPPORTUNITY!
Granted Plexus Worldwide has since made revisions as to how their Ambassadors and the company themselves market the products, but the significant damages have already been inflicted and people like you and me may still be wary of them.
All you have to do is read the complaints even about their services and how Ambassadors are complaining even now about how money is still coming out of their Autoship that they cancelled a while back.
It's for the reasons above, I do not recommend Plexus Worldwide. 
If you're serious about having an online business, let me briefly tell you how we are making money!
How We Are Making Money
You probably already know I'm not a fan of MLM. I've been there and done that 3 times! The only ones who really benefit are the owners and the people who join early around the time the company is founded.
The other reason I don't like MLM is face-to-face selling. I'm not comfortable doing. Do you feel the same way??
I'm sure you are quite aware by now that I am an affiliate marketer.
That's because it's the BEST way to make money online. Affiliate marketing business model is my #1 recommendation.
Why?
No recruiting
No face to face selling
Promote any product(s)/services you desire. You're not stuck with just promoting products from an MLM company.
Meet JohnMks… CLICK HERE to read his story.
Well, what do you think? Would you like to join Wealthy Affiliate as a FREE Starter Member, NO RISK, AND NO CREDIT CARD REQUESTED! Seriously, you have nothing to lose and much to gain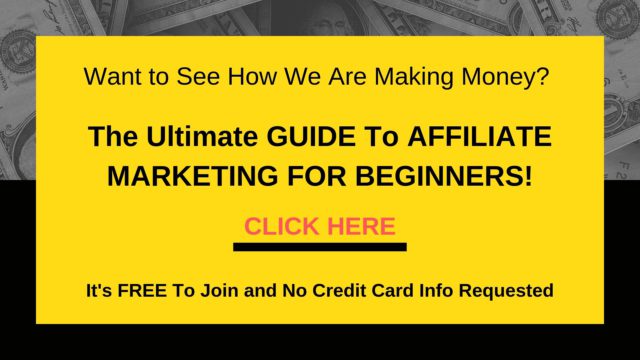 Come take a good look inside and I'll welcome you there and help you every step of the way to you having your very own successful online business in any niche your heart desires.
Thanks for reading my review of Plexus Worldwide.
Do you have any questions or comments? Are you a member or ex-member of Plexus Worldwide? I would like to hear all about your experiences.
Monica