Remember 0 traffic = no $$$. Imagine getting free automated traffic in 48 seconds and you don't even have to work hard. What is iProfit? A scam or is it legit?
I'm guessing you're here because you're struggling to get FREE traffic for your website.
iProfit will say you can automatically get free traffic in 48 seconds with their money-making pages.  What a dream come true!
It's supposed to only take a couple of steps, click a button and boom…  you are on your way to sales and freedom today.
How's this even possible? I have been taking a bunch of courses learning how to get free traffic and like you, I was quite excited to find iProfit. BUT before I join I did my research. 
Let me first commend you for doing your own research here.
This is the real way to keep yourself from being scammed and find legitimate ways to make money online.
I am in no way associated or a member of iProfit. My goal is to give you my honest opinion of iProfit.
iProfit Short Review Summary
Product Name: iProfit 
Founder: Billy Darr, David Kirby, Justin Opay
Product Type: Ready-made bonus page builder
Price: Front End $22.95, 5 Upsells that total $405
Best For: People who don't want to work very hard and beginners wanting to make a bit of money.
Summary: iProfit is not a scam. It's a Cloud-based software that creates bonus pages for any products you want to promote. The system is supposed to automatically generate lots of traffic in 48 seconds thru social media.
Everything is already made for you and it's a matter of answering questions from a form. You only need to do 2 steps.
My Rating: 40 out of 100
Is iProfit Recommended? No

What Is iProfit?
Here is a video of iProfit. It gives a good explanation of what iProfit is about. 
iProfit is a bonus page creator that allows you to automatically send free traffic to it.
This is a new software that was pre-launched February 16th, 2019 and went live February 18th.
They claim you can instantly create your (front end) bonus money pages and get free automated traffic in "48 seconds" or less and even make sales "today".
It's quite a bold claim to make right? During my research, I uncovered a lot of information you need to know.
I discovered iProfit is a Cloud-based software that can be used anywhere in the world and on any device you like.
Its purpose is to create bonus pages and review pages for any of your own products or affiliate products. It's also a traffic builder using social media platforms like Facebook, Twitter and YouTube.
The system is automated so the only thing you need to do is answer some questions on an online form.
A Wee Bit About The Owners

I did some research on Billy, Justin, and Opay.
They're internet and software experts who created iProfit and many other money making software programs.
Billy and Justin also partnered with David Kirby and founded Instant Cash Jackpot which claims to make you $108.91 in 30 minutes. It's loaded with upsells and downsells.
They also founded Tube Passive Profits. MunchEye has a link to the site but it's no longer there. 
We're not done yet…
Billy and Justin are also co-founders of Commission Snatch. They also claim to say that their customers should be able to make money in "30 minutes".
I have been unable to get into some of his sites so I don't know where they went. Perhaps they were removed for whatever reason.
My advice is to exercise caution here…
Inside iProfit – Products

Inside iProfits are resources and built-in tools for their educational training products that teach how to create your bonus pages, review pages, and traffic building strategies.
The training is presented to you by videos and broken down into easy-to-follow modules of 1 front-end and 5 upsells.
NOTE: Regarding the Front End and the Upsells, you must purchase the Front End first. After that, you have the option of purchasing any upsell you desire.
Failing to do that, will likely cause you to want your refund back which apparently could take a while.
The good part is the Front End is only $23 (one-time).
I heard from some of the members on YouTube, that Upsells #1 and #2 are really all you need because they're offering free educational bonuses in place of the upsells.
Anyway, the training starts with their Front End ($23) made up of 5 videos described in the following manner:
You first watch a video overview of iProfit which gives an understanding of what they are about.
Then they show you how to get access to their software and help you find product offers.
They talk about setting up your first campaign, show you how to do it and how to get your traffic. And finally, you watch your first Case Study.
That's all you get and if you want unlimited pages that make money, and other additions this is where you get upsells after upsells.
OTO #1 iProfit Ultimate Edition (Done For You Sales Funnels) ($67 )
Your sales funnels are already made and available to you here. All you do is answer their questions for the automatic creation of your money-making bonus pages.
In addition, you get more training and access to only 2 of their social media sites and 2 viral content sites.
You can beautify your funnels and brand them as your own. Some of the work you need to do is set up your PayPal account so you can get paid.
You will also need to insert an email autoresponder code. The autoresponder is an extra cost and you will have to find your own supplier outside of iProfit. Aweber has a free 30-day trial or you can pay $19 a month for only 500 subscribers. They have other plans.
Of course with any program you join, you always want to make sure you get upgrades to stay with current trends. With this upsell, you are assured any improvements they come up with are free.
Upsell #2 – iProfit Emerald Edition ($47)
You will get more training here and learn about backlinks. They give you 35 backlinks to 35 accounts and learn how to share them out to your YouTube videos. 
This Upsell #2 is where they give their Agency Licence to you which they say is worth $997.  This allows you to sell their money-making pages to any number of customers.
Upsell #3 – iProfit Sapphire Edition ($47)
During my research, I found some iProfit members saying there is no need to pay for this upsell because the members themselves are providing better bonus tutorials in place of it.
Anyway, in this Sapphire Edition, you're getting a bunch of videos, in fact, 23 tutorial videos with templates and worksheets, along with a Case Study (apparently worth $1,000).
They will show how you can make $5,000 a day and learn how to fill your inbox with profits.  Beginners will be interested in watching their 20-minute video on how to make thousands of dollars on the internet and more.
Upsell #4 – iProfit – Luxury Edition ($47)
By purchasing the Luxury Edition, you have the right to sell iProfit's products as an offer in your sales funnels and keep 100% ($444.95) of the profits.
iProfit will also let you brand their software products as yours by inserting your own logo on them.
You're able to do more social sharing and have access to JVZoo's hot sellers.  It's set up so you can get direct access to the sellers' links and quickly build your bonus pages based on those.
BUT did you notice who the owner is? Yes, Billy Darr himself.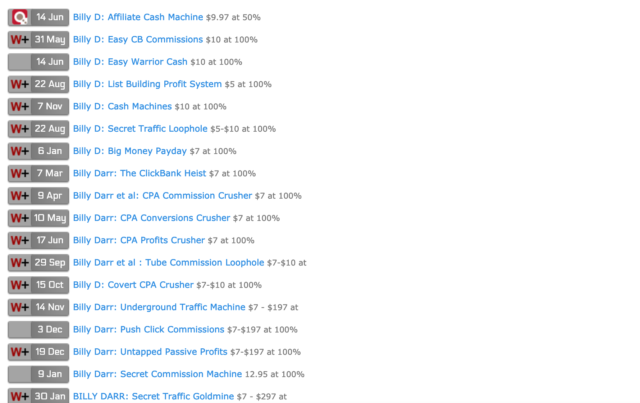 Upsell #5 – iProfit Pink Diamond Edition ($197)
iProfit's other claim is you don't have to do work hard to make money online. In my opinion, it's going to take you longer than 48 seconds to create your campaigns.
You still need to write some text in your review page and in the bonuses section as well as answering the questions in the campaign form.
From what I can see, members are being taught to put more than one bonus offer in so that is going to take a bit of time. If you don't want to put the effort in iProfit, you might want to consider this Pink Diamond Edition.
iProfit will say they will get their team and build your entire money-making sales funnel for you without you doing a single thing… not 1 finger!
How iProfit Works
Well, you already know, the owners have pretty much done all the work for you.  The remaining work you need to do is not much at all.
However, if you're a beginner, don't even think about trying to do it in 48 seconds. That will happen later once you understand the system.
After you log into the Cloud-based software, there are 2 easy steps to follow: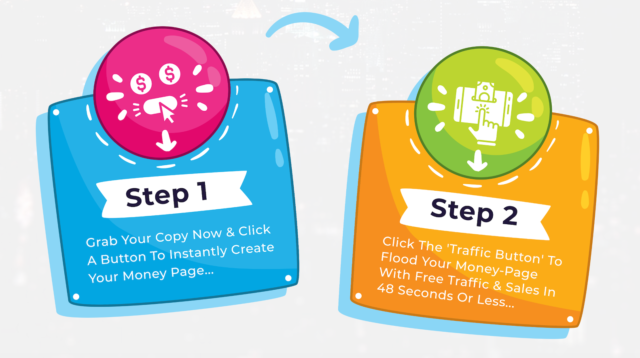 Step 1: Click into the Campaigns section, edit it with put your headline, background colour, images, your review content and product benefits, YouTube URL, rating, bonuses, affiliate link for your Call to Action, and save it.
Your campaigns are hosted on iProfit's domain.
Step 2: Send your campaign out to your social media. This is how you will get your free traffic.
You can also drive your own traffic from your email list to iProfit.
The idea is when someone clicks on your call to action and purchases an iProfit upsell well this is where you make your commission.
You can give additional bonuses to your new referral as a reward for making a purchase.
Who is iProfit For?
iProfit is for anyone who has their own passionate niche and has the desire to promote their own products or affiliate products thru the offer of bonuses.
It's also for anyone who is not interested in working very hard.
What I Like About iProfit
1.Give Away Free Bonuses
Everyone loves free bonuses! The bonuses are educational online training products. You will learn and benefit from them.
Giving away free bonuses are a great way to get your traffic to sign up for your product offer and make the purchase.
2. You Don't Have to Work Very Hard
Some people like to have everything done for them. I also have some things to say about this in my Cons section.
3. Some People Are Making Money
iProfit is fairly new so they don't have any average income figures to show in their Income Disclosure Statement. You won't see this until sometime next year. I have heard from a few individuals who say they are making some money promoting their products. 
I don't think you're going to make a large amount of money, more in the Cons section.
4. 30 Day Money Back Guarantee
I'm very pleased to see they offer this guarantee. It's one of the first things I look for during my research. This gives iProfit credibility and trust.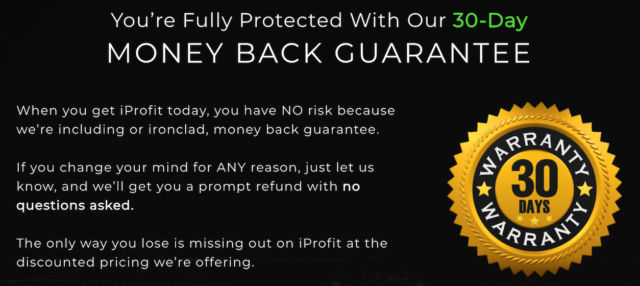 5. Prices Are Reasonable and Affordable
Unlike so many other money-making platforms I've reviewed, iProfit's front-end and upsell prices are really reasonable and affordable to many people. 
After you purchase the front-end which is only $23, you can purchase any one of their upsells. 
6. Everything is Hosted
You don't have to search in search engines for a good host and pay monthly fees. iProfit allows you to use their sub-domain to host your campaigns and funnels.
What I Don't Like About iProfit
1.Challenging To Get People To Trust You
Let me explain. What you're doing is getting people to take your free bonuses and purchase your niche products thru social media.
There's a problem. iProfit only allows 500 characters for your review content and that's nowhere close to having quality content for your readers to determine if your product is a solution for them.

Now take a look at how many characters can be used in your free products – it's unlimited. This doesn't make sense. iProfit focuses its attention on FREE bonus offers which you have to pay the front-end fee of $23 to get them.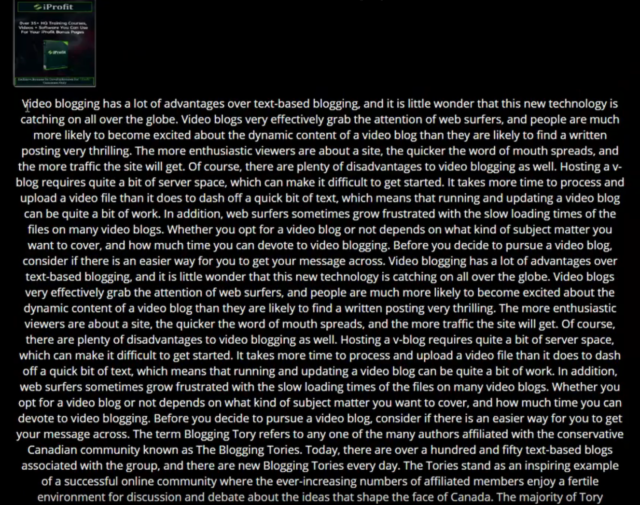 I don't think many of them are going to trust you. Sure some will just click on the button to get FREE Bonuses. The thing is they're not going to get them without paying first.
2. Potential for Income is Low
Most members especially the more experienced internet marketers, are going to realize they don't need to purchase all of the upsells so you won't get all the commissions on all 5 upsells.
I just don't see this as a way of generating huge amounts of traffic and conversions.
3. No Website of Your Own
Do you think you have your own online business here? You don't even own your own site because it's hosted on iProfit's sub-domain.
When you leave iProfit, you can't take your campaigns with you.
4. Lots of Competition in YouTube
Check out YouTube and you'll see lots of your iProfit competitors here because this is what you're taught to do.
5. Lazy Way
So you think you can just sit back and watch the money roll in because they did all the work.
You only learned how to do 2 steps.
Any successful entrepreneur, whether they have a local business or an online business will tell you, they WORKED HARD and made lots of personal sacrifices to reap the rewards of their freedom lifestyle.
iProfit is not teaching you how to have a proper long-lasting online business because you know nothing about the fundamentals of internet marketing and/or affiliate marketing.
This is because iProfit does everything for you.
The only ones who are making money are the owners because they put the hard work in to make it easy for you. The truth is they know most people don't want to work hard.
If you left iProfit, the only thing you will know are the 2 steps they taught you.
If you want lots of FREE Traffic and want to be a successful online business entrepreneur CLICK HERE FOR MY #1 RECOMMENDATION – YOUR BEST SOLUTION!
6. No Free Trial
Unfortunately, there is no free trial so you have to pay to go inside and see what iProfit is like.
Is iProfit A Scam Or Is It Legit?
iProfit is not a scam because some members are making money and the co-founders are real people but I still will not recommend them.
It's ok for people just starting out or those who don't want to put a lot of effort into making a little bit of money.
If you look in YouTube, you will see lots of iProfit videos with similar headings and if you don't get your video ranking in YouTube on the 1st page people are not going to find you.
Instead of a limited 500 characters allowed in your Review and unlimited characters for the Bonus description, if iProfit reversed this, I think their software would be of more value. Their members can then potentially make a decent profit.
A Better Solution – How We Make Money
Most people who want to make money online will choose affiliate marketing. In fact, it's my #1 Recommended business model in the internet world.
Here are some reasons:
No inventory
Make money 24/7
Manage your online business anywhere in the world
Promote any niche products you like, for example, Amazon products
Have your own website (not scary), which is like your real estate from which you can brand yourself
Earn while you learn
2 FREE WordPress websites (not SCARY AT ALL)
FREE to join
But to do this you need to have proper affiliate marketing training.
By now, you probably guessed, I'm a member of Wealthy Affiliate. This is a friendly community of over 1.4 million members.
In my opinion, they are truly the #1 online affiliate marketing training platform in the industry and I will always recommend them because they have a proven system.
BUT I WILL WARN YOU NOW… YOU WILL HAVE TO WORK HARD, HAVE PERSEVERANCE, PATIENCE, AND THE ABILITY TO NEVER QUIT! DO THIS AND YOU WILL BE ON YOUR WAY TO LIVE THE LIFESTYLE YOU DREAMED OF.
Meet RD40… CLICK HERE to read his success story.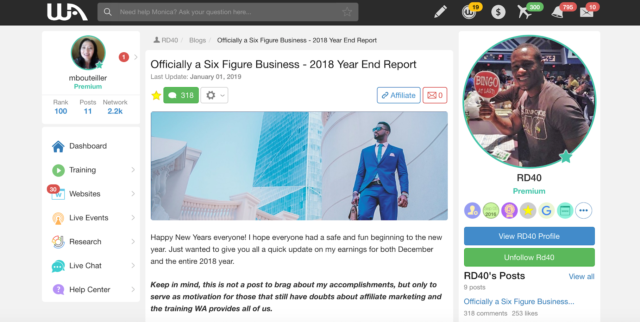 What do you think? Are you ready to take the plunge?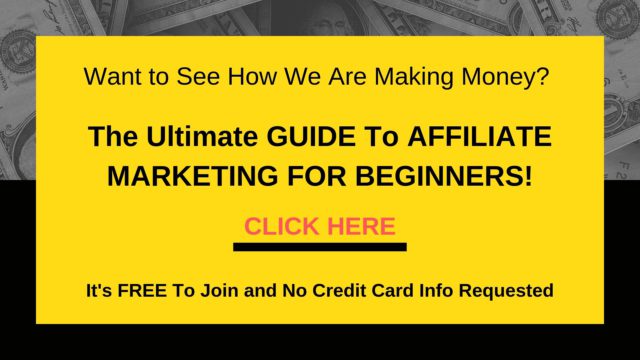 I'll be on the inside to welcome you and be your coach and mentor.
Hey Folks,
I hope you found this review of iProfit helpful. If you are a member of iProfit or have any questions or comments, it would be awesome to hear from you.
Thanks for reading,
Monica