Interested in making a full-time income at home? Power Lead System has a "Viral Affiliate Program" that can instantly generate big money. A scam or what?
Power Lead System says you can make "5X the money" with them so this will be discussed in the review. 

Before you join, there are some important things you need to know about the Power Lead System.
First, let me commend you for taking the time to do your research. It's the only way to keep yourself from being scammed and find legitimate ways to make money online.  
Just so you know I am not associated with Power Lead System in any manner.
My goal is to help people by researching different products and present my findings to you.
Power Lead System also makes a strong statement about how they do not use the MLM (multi-level marketing) business model. BUT I beg to differ here and I'll explain that as you read further.
They say they're a teaching platform that teaches people how to make their online business successful but are they doing that? Let's find out…
Power Lead System Review Summary
Product Name:  Power Lead System (PLS) 
Founder: Launched 2013 by Neil Guess and Michael Price
Type of Business: MLM
Price: Free trial, $23.97/month, $30/month, to one-time upsell fees to $1,497+
Best For: Anyone who already has an online home-based business and interested in doing multi-level marketing.
Summary: Power Lead System is not a scam. It helps small home-based businesses and entrepreneurs build traffic and make sales. It's an internet marketing training platform. Their affiliate program follows the MLM (Multi-Level Marketing) business model even though they say it is not. Their training which is done on videos is pretty much standard that can be found on a lot of websites. i
My Rating: 40 out of 100
Is Power Line System Recommended? No not unless you want to do multi-level marketing

What Is Power Lead System(PLS)?
Power Lead System was founded in 2013 by Michael Price and Neil Guess.
I did some research and found Michael is the owner of Priceless Possibilities, a high tech company founded in 1996 and is the power behind Power Lead Systems.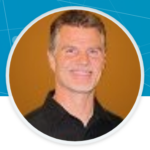 Michael also has extensive training experience in the MLM ( Multi-Level Marketing models. He was also a trainer helping Tony Robbins in his live-events.
Neil Guess seems to be the founder of Lead Lightning which is part of Power Lead Systems.
The Power Lead System is an all-in-one internet marketing system platform that helps entrepreneurs and home-based businesses to generate traffic and make more income.
They provide all the training, marketing tools, and resources that are necessary to help grow your business into a profitable success.
You'll learn how to create your own capture pages, sales pages, and funnels as well as get access to their autoresponders.
Apparently, you can apply their techniques to promote your own online niche business using someone's affiliate network program. 
There are 2 important offers you need to know about the Power Lead System:
Education. Small home-based businesses and entrepreneurs can learn to grow their traffic and make more sales using their own niche affiliate program.
Promote Their Memberships. Earn a part-time or full-time income.
Here is a video by a member that explains what they do…
Inside Power Lead System – Products
PLS's products are their marketing tools and educational internet marketing training.
Some of their marketing tools are:
Customizable capture pages and sales pages
Ready-made capture pages and sales pages
Unlimited auto-responder campaigns
Ad tracking
Create sales funnels
And more
They use their Sharing Code system that allows you to easily create a page and customize it to make it your own new page. All you do is change the background, text, font style, and title and use it to promote your niche product.
PLS also has its own built-in autoresponder using Aweber for their ready-made or customizable email campaigns
They also have blog templates already prepared for you so all you have to do is add your domain name and blog.
In addition to all of the above products, PLS has an MLM (Multi-Level Marketing) program if you're interest in earning income from their platform.
Here are the details below.
The Power Lead System Compensation Plan
The main component of PLS's platform is the promotion of their membership products which is broken down into a variety of training upsells.
What you need to be aware of is their training is primarily focused on teaching you how to be their "affiliate".
The upsells are a one-time fee and they use the 2-tier compensation plan along with a roll-up system.
1. PLS Customer Membership ($30/month)
This membership gives you 100% access to all their marketing tools and training to build your list.
You will not earn any PLS affiliate commissions here.
2. Gold Level Membership to Become a PLS Affiliate ($23.97/month)
This comes with a 7-day free trial so you have the opportunity to look around inside their platform and decide if you want to be part of their affiliate program.
Once you pay this, PLS will give you a 30-day money back guarantee with no questions asked.
The Gold Level gives you a complete internet marketing system for any kind of online business. You cannot skip this level.  In other words, you cannot purchase any other product without first purchasing the Gold.
You will have access to the following:
Unlimited capture pages and sales pages
Full library of screen background photos
Ability to add your own videos
Autoresponders and Contact Manager to organize your email leads
Most of the training
The membership includes receiving a website hosted on their site and any visitors who click on it and pays will automatically be part of your team.
The Catch: To upgrade and qualify as a PLS affiliate, you must have paid your PLS Customer Membership of $30/month + the Gold $23.97/month = $53.97/month.
If you want a FREE Gold Level, you need to refer 3 PLS Customers and get them to pay into the Gold Level.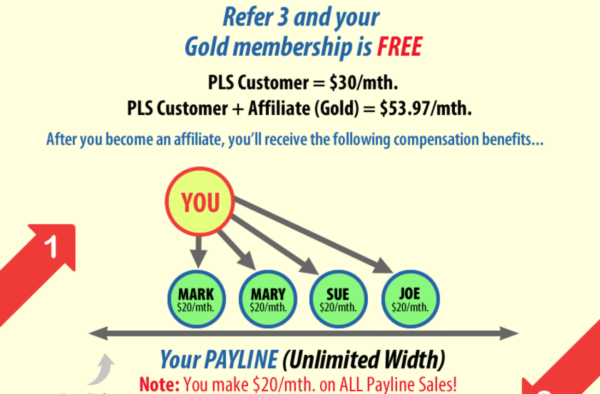 For every customer you recruit to the Gold Level, you earn $20 residual commission every month for as long as they stay as a customer and as an affiliate. They call this your Front Line (tier 1).
When anyone in your Front Line brings their customers into the Gold Level you're going to make 50% match on each of their referrals.
An example is…
Let's say you sponsored me and I bought into this affiliate program and referred 50 customers to this Gold Level. This means I have 50 customers in my frontline.
I make $1,000 ($20 x 50) in commissions every month.  
NOW because you sponsored me, PLS will pay you 50% match on my $1,000 commission so you earn $500 a month as residual income directly from my frontline.
What does this all mean? Well, you are not just making 50% commissions on my referrals, you're making the 50% commissions on your entire frontline of every referral that you ever made.
HOWEVER, THIS DOES NOT END! As you continue reading, you will discover something totally bizarre, their ROLLUPS.
3. Diamond Level Member – FREE Ad Secrets ($147 One Time Free)
To be a Diamond Level, you need to be a Gold Member first.
Once you are a Gold Member, you must pay $147 one-time fee only in order to have access to the Free Ad Secrets videos.
In this level, you will learn how to get free traffic using solo ads and other ways of getting free ads.
Promote this and it will pay a commission of $100 on the 1st level and unlimited $25 matching bonus on your 2nd level.
4. Platinum Level Member – Social Profit Academy ($497 One-Time Fee)
After you pay the one-time fee on the Social Profit Academy video you will learn everything you need to know about paid ads for Facebook, Google and YouTube.
In addition, you have the opportunity to access their huge video library of case studies.
Make 1 sale here and you will earn a commission of $400 and the person above you will earn a bonus of $50.
5. Master Traffic Institute ($1,497 One Time Fee)
The Master Traffic Institute is a relatively new training program.
The pre-requisite is you must be a Gold and a Diamond Member ($53.97 a month and $147 one-time fee).
In addition, you must pay the $1,497 one time fee if you want this training. Here, you will have access to some of the top successful online earners own training focusing primarily on traffic generation and how to be successful online.
Make a sale on the Master Traffic Institute and you will earn $1,000 and the 2nd level sponsor will earn a bonus of $200.
An example:
Say John recruited Ana into the Power Lead System platform.
Ana then recruits Lisa.
Ana will earn $1,000 and John will earn $200 as a bonus.
6. Lead Lightning ($7 One-Time Fee)
Lead Lightning will cost you $7 one-time fee only if you want this.
If you are new to internet marketing, you might want to consider Lead Lightning.  You will get a simple funnel to create basic capture pages along with an autoresponder in order to resell it.
When a customer purchases it, they will get an automatic message saying they should upgrade to purchase the more advanced Power Lead System.
Sell Lead Lightning and you will earn $6 for every recruitment you make.
HOLD ON, YOU REALLY NEED TO KNOW THIS NEXT PART…
During my research, I discovered thru a YouTube video that in 2016, the Power Lead System updated their Compensation Plan.
I'll backtrack here, when you watch the video, since then there have been additional upsell levels added on, just so you know and I have already discussed them.
Earlier, I mentioned Power Lead System with their "Viral Affiliate Program", well, this is it here…
In the video, they talk about Roll Up Sales, sometimes referred to as Pass Ups This means you pass up some of your sales in order to boost up your earnings. Power Lead System calls this their "Viral Affiliate Program".
What happens is, you don't get 100% commissions like you should in the normal MLM model.
Here's what happens.
When you make your first sale, you make your full commission. On your second sale, it goes to the person above you (all of your odd numbered sales goes to you).
Here's a video that explains how it really works and why Power Lead System changed their pay method…
Well, what do you think? Is their compensation plan really going to be viral enough for you to generate a bunch of recruitments and help you make lots of money?

Who is Power Lead System Best For?
If you already have an existing online business and want more traffic and conversions, Power Lead System can do this for you.
If you don't have an existing business and want to do multi-level marketing then you might want to look into this in more detail.
What I Like About Power Lead System
1. 7-Day FREE Trial
The 7-day free trial is a great opportunity for you to take a good look inside the Power Lead System's platform before deciding to join.
2. 30-Day Refund Guarantee
After you pay your Gold Level Membership, they give you a 30-day refund guarantee with no questions asked.
3. Private Facebook Group
 They seem to have a fairly good support system thru Facebook where members are able to get help.
4. The Founders are Real People
Neil Guess and Michael Price are real people and have a lot of experience and knowledge in what they offer on the Power Lead System's platform.  
5. Lots of Videos
The training presented in video format is simple and comprehensive and you will definitely learn.
6. Some Members Are Making Money
Their Income Disclosure Statement does not show what the yearly average income members are making but after doing more research, I have found some members are really making money.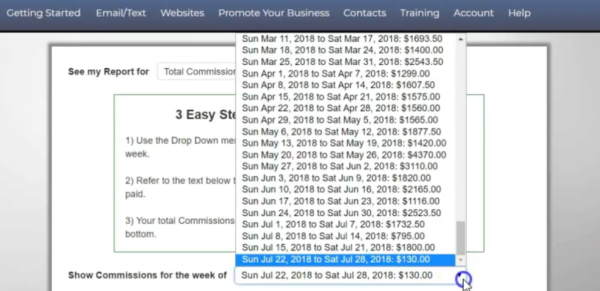 What I Don't Like About Power Lead System
1. Limited Page Customization
Some of the pages look very similar to other members.
Even though Power Lead System will say you can customize your own capture pages and sales pages, you're still very limited to what you can change.
In other words, you can't really brand them to make it your own style.
2. More an MLM Business Model Than Affiliate Program
Power Lead System's payment structure is definitely an MLM business model. Some people might even say it's similar to a pyramid scheme.
The other payment method they use that I'm not fond of is their Roll-Ups I mentioned earlier on.

For every odd-numbered sale you make, that is your full commission but for every even-numbered sale, you make that goes to the person above you.
I'm hoping there are benefits for you on that. I don't like it. If I work hard promoting my affiliate links why should I give half of my earnings to someone else?
3. Sub-Standard Training Material
Power Lead System's training material is nothing different from any other online internet marketing training platform. You can find lots of website like their training.
The good part is they have all their training centralized in one place.
4. MLM (i.e. "Affiliate Program") is The Main Focus
From what I can see in my research, members are only there to make money by promoting the Power Lead System's MLM ("Affiliate Program").
They don't seem to be interested in being on their platform solely for educational training.
5.  Additional Costs for Paid Ads
Power Lead System focuses on you bringing in leads mainly thru paid ads so you don't need to chase after people. However, the cost can add up significantly when you have to pay for traffic and ads.
6. Why Do You Have To Pay An Affiliate Fee
So Power Lead System say they have an affiliate program but to my knowledge, the majority of professional affiliate programs are FREE to join. 
I have been part of 3 MLM organizations and I remember having to pay to join. This is how MLMs work. 
Check out Amazon, Best Buy, Walmart who have affiliate programs. None of them ask for payment to join.
The way affiliate programs work is you work hard for your efforts and then get a nice reward when you sell their products. With affiliate marketing, people come to you because you offered helpful solutions to your visitors. 
I don't join affiliate programs who ask for money to join their platform.

7. You Don't Learn How to Build a Business
Because everything is all done for you, you don't get the opportunity to learn the fundamentals of online marketing.
The training is all about how to recruit people into the Power Lead System.
All you're taught to do is learn how to use their affiliate link which you copy and paste and put into their already made funnels and post into social media mainly Facebook.
8. Expensive. Upsell After Upsell
According to my calculation, if I add all the membership costs including the Master Traffic Institute and Lead Lightning, for 1 year, it will cost you $2,795.64. Each year you have to pay the $647.64.
9. 4,97% Merchant Processing Fee Charged On Every Sale 
Do you feel like maybe they only care about how much money they make?
You work hard!
It's bad enough you have to give away some of your sales to someone else. Power Lead System is also deducting 4.97% off every sale you make to cover their merchant processing fees.
You're also responsible for refunds and chargeback fees which will be deducted from your future commissions. 
Is Power Lead System A Scam Or Is It Legit?
Power Lead System is NOT a scam but I also don't recommend them.
It's totally up to you to decide if you want to get into multi-level marketing. 
They say they're not in MLM when in fact, they are. Even though they claim to have an affiliate program, experienced online entrepreneurs will question why they have to pay an affiliate fee.
Members are definitely making money recruiting people in their 2-tier commission structure.
They have lots of good videos and are easy to follow.
My final thought is I don't think this platform is a long-term lifestyle business because there will be a lot of members leaving, the turnover is high as in any MLM business.
There is A Better Way!
Want to Know How People Are Making Real Money 24/7?
Meet Brok… CLICK HERE to read his success story!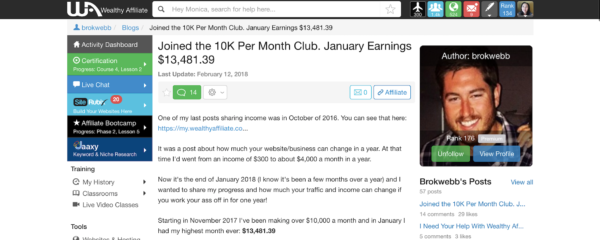 Meet Deb… CLICK HERE to read her success story!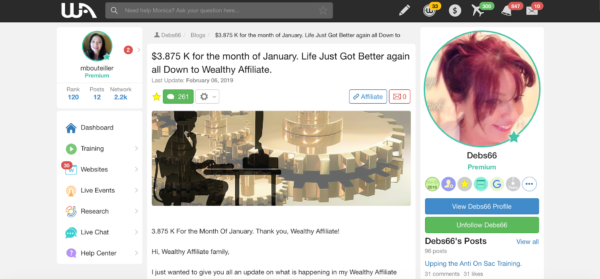 My #1 Recommendation for an online business model is Affiliate Marketing. It is definitely not the same as MLM. Far from it.
By now, you probably already know I'm a member of Wealthy Affiliate. They are also my #1 Recommendation for online affiliate marketing training platform in its industry. 
Do you want to learn how to have an online business the proper way without upsells?
There are no short cuts and no, Wealthy Affiliate will not do your hard work for you.
What Wealthy Affiliate will offer you is the proper training of the fundamentals of internet marketing and you will learn how to get FREE traffic coming to your own website all the time.
Oh yes, I did say "your own website". This is not a scary thought, in today's age of computer technology, things are a lot better than it was years ago. You don't need to be a computer guru and your investment is minimal. In fact, you can learn for FREE.
Wouldn't you rather have your own niche website and promote relevant helpful products to help your visitors? 
CLICK HERE to read my Guide to Affiliate Marketing for Beginners and see just how easy it is to create your own website in a matter of a few minutes and really learn how to get FREE traffic.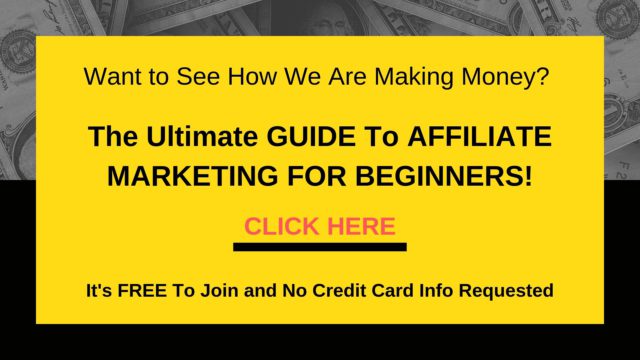 Hey Folks,
I hope I gave you helpful information on the Power Lead System.
What are your thoughts on giving away your sales to someone else? Are you Ok with that?
If you have any questions or comments or if you are or have been a member of the Power Lead System, it would be awesome to hear from you.
Thanks for reading,
Monica