Can you really make money starting from $0 to $1 million? I get it, we all want to have a better lifestyle and the faster the better, right? So what is Four Percent about? Some say it's just another scam, is it?
They say their program really changes your life. I really wanted to find out the cost of all this and if it's worth it but it's so secretive. 
Let's find out if Four Percent is worth your investment…
First I really want to commend you for doing your research in reading reviews. There is no perfect company and when I read reviews on Four Percent, I was shocked to see that this company could be "so perfect"!
Is Four Percent that perfect? It isn't…read below and see why it isn't.
It's really important to make the right decision anytime you pay to learn how to make money in the internet world after all it's also your time invested.
Just so you know, I am not associated with Four Percent. I research products and write reviews on them and give you recommendations.
Four Percent Review Summary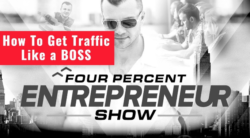 Product Name: Four Percent (4 Percent Group) 
Founder: Vick Strizheus
Type of Product: MLM/Online Affiliate Marketing Training Platform/Membership Products Promotion
Cost: $197/Month Membership Subscription or $1,497 Lifetime for Level 1, Level 2 from $1,997 to $2,997, and Level 3 from $3,000 to $5,000
Good For: Beginners who have some SEO knowledge and experienced online marketers
Summary: Four Percent is a legitimate company that uses affiliate marketing as its training platform. They focus mainly on teaching you how to set up and use sales funnels, landing pages, email marketing and paid ads and nothing on the basic fundamentals of affiliate marketing.  They want you to promote their third-party tools and their memberships (Success Challenge). But guess what? They also promote World Ventures, an MLM company as part of their tools.
Overall Rating: 1.9 out of 5 Stars
Recommended: No

What is Four Percent (4 Percent)?
Wondering what "Four Percent" means to this platform?
You might have heard of the 80/20 life and time management rule (Pareto Principle). 
In layman terms, 80% of people are tire-kickers meaning they're not very motivated and so they do very little work. The 20% are the ones who have goals, they see something they want to take action on.
Within this 20%, there are only 4% who do the action. When you become a member you are the 4 percenter. This means 96% of the 20% are also tire-kickers. Interesting?
Four Percent was founded by Vick Strizheus. The company is an online affiliate marketing training platform that teaches you how to make money online as an affiliate marketer. You can also promote their training resources and third-party tools.
The platform is supposed to give you multiple streams of income.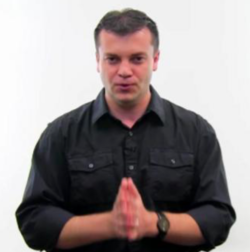 Vick is pretty much your personal coach throughout most of the training. He is also very passionate about helping you succeed.
During my research, it seems he has apparently been quite successful in being the top income earner in ALL the companies he's owned and this Four Percent seems to be among them.
The company has been undergoing a number of changes and updates which is good and so I highly recommend if you are considering joining Four Percent to check their site for current information.
For example, at one time it was $49 a month but that's gone because the  "Charter Membership" is gone. This also meant the one-time fee of $497 on the automatic enrolment for each of the company's three challenge levels are also gone (by the way there never was Level 2 and 3).
With these changes, the prices have gone higher which I will be discussing in this review.
Indeed Vick has lots of internet marketing experience since 2005 but there are some things that happened in the past and his actions have hurt many people. This is why it's important to be aware of them.
The Shady Side of Vick!
Hey I know we all make mistakes right? We all learn from them and hopefully never make the same mistakes.
When it comes to taking money out of your pocket, you have the right to know this…
Vick does have a shady past and he has paid for those mistakes as you can see in the video above and it hurt his credibility.
He was the founder of Big Idea Mastermind. This site was simply a marketing funnel that led visitors to the now-defunct MLM scam called Empower Network. He was caught stealing other people's affiliate id to earn more commissions. Big Idea Mastermind is also gone.
Vick got himself into deeper trouble when he lied about borrowing $30,000 to start his online business, High Traffic Academy.  He nearly got a prison term from stealing that amount from clients in his online insurance scam. Fortunately for him, he was not put to jail and instead served 90 days on weekends in order to look after his family.
The past is the past, and the most important thing is who he is now. It's a real relief knowing Four Percent is not an MLM company. Well… that's what I thought. They are promoting World Ventures an MLM company as part of their third-party tools.

The Way to Make Money With Four Percent
It begins with the Four Percent Success Challenge that teaches online affiliate marketing of selling other people's products found in ClickBank and JVZoo for instance.
Four Percent is not only an online affiliate marketing training platform they also have their own marketable subscription memberships which happen to be their Success Challenge training and third-party tools. You can make money by promoting these affiliate products thru your own sales funnels which is in the training.
The Way 4 Percent Works
After you sign up, there are 7 steps that must be completed:
Step 1 – Orientation for New Members
Step 2 – Quick Setup of Third-Party Tools & Activating Multiple Streams of Income
Step 3 – Funnel Setup
Step 4 – Activating Your Power Base
Step 5 – Flag Planting
Step 6 – Live Events
Step 7 – Operation $100K
Step 2 and 3 is important because it's where Four Percent wants you to purchase some of their third-party tools which are required for your training and will be used from this point on for your online business:
Tracker (Click Magick)
Autoresponder (Aweber)
Sales Funnel Builder (ClickFunnels)
Page Builder (LeadPages
Tracking Tool (Click Magick)
Solo Ads (Udimi)
Website Domain Name/Hosting/Website (NameCheap)
As you set each tool up, you can copy your affiliate links and paste them on a page that Vick made up for you.  Quite honestly, I would not do that as your third-party affiliate links are yours and should be kept private and confidential.
Anyway, once you have your affiliate links recorded and saved somewhere on your computer, you're now ready to set up your sales funnels using ClickFunnels. Thru the training, you'll learn how to promote the tools and 4 Percents subscription memberships (Success Challenge with 3 levels).
You'll also learn how to generate paid traffic and send them all to your funnels so you can make commissions.
The steps I just discussed is part of your Four Percent's Success Challenge.
How to Get Your Multiple Streams of Income – Passive Income
(video)
When Four Percent talks about their "multiple streams of income", they're actually talking about you promoting multiple affiliate products. The affiliate links I recently talked about are embedded in your offers thru sales funnels and lead pages, so that's how you'll earn your income.
The good part is you don't have to pay for all their third-party tools (around 20) to promote them. You just apply to join their affiliate program.  In most cases, you need to have a website showing you have an online business.
You just pay for the tools you're going to be using for your business.
Your other source of income is when you refer people to Four Percent and get them to purchase a subscription membership which is coming up next…
The Cost of Four Percent
Four Percent's prices are rather confusing and in my opinion secretive. They actually don't tell you much about their prices. However, after some digging around, I uncovered some cost information… and it's expensive!
The good part is the affiliate marketing business model does not require any inventory and so it also eliminates your shipping and handling costs. Ahhh the beauty of affiliate marketing. At least that will help with your expenses here.
I had a chat with someone on their support team about their current pricing and this is what I was told…
At the moment, Four Percent has a monthly membership subscription that costs $197. 
You can upgrade from that to a lifetime subscription for $1,300. By doing this, there is no extra payment. It seems you must first pay $197 for 1 month first for this lifetime subscription making it $1,497. If you're serious about joining, the lifetime subscription is cheaper. The "lifetime subscription" is questionable.
There's a catch… that price is only going to give you access to the Level 1 training of the Success Challenge program. There are 3 Levels.

Support refused to give me prices on Levels 1 and 2. Does this mean Four Percent has 2 other lifetime membership subscriptions?
Apparently, you have no idea how much level 2 or 3 will cost. You must first complete Level 1 and then Four Percent will reveal the Level 2 price after you pay for it only then will they unlock it so you can continue with your training. The same goes for Level 3. Take a look at the image above.
Why so secretive? Personally, why would you waste your time doing Level 1 only to find you can't afford the cost of Level 2 or 3??
After doing more digging, I found a member of Four Percent who said the Level 2 could cost "you anywhere from $1,997 to $2,997. Level 3 from $3,000 to $5,000 dollars."
This isn't over yet though because don't forget you still have those tools to purchase in order to use them in your training and for your online business. To help you out, I got some basic prices and if you check them out, you'll see a free trial on their website which will be useful:
ClickFunnels ($97/month)
LeadPages ($25/month billed annually)
GetResponse ($15/month)
Aweber ($19/month)
Click Magick ($12/month billed annually)
Udimi (Solo Ads $0.35 – $0.85 per click)
NameCheap ($14 a month average)
You don't have to buy all of these, for instance, the Get Response and Aweber are both autoresponders and so you don't need to have both.
Because Four Percent is continually making revisions and updates, don't be surprised to see their membership subscriptions go up. 
Anyway, if you add everything up, you can see it's quite expensive!
A couple of other surprises…
Did you know Four Percent promotes an MLM company too? Check this out… World Ventures!
And they also promote Morrison Ambassador Club with done-for-you emails and other stuff that are extremely expensive if you choose to buy-in. Hopefully, it's free to join as an affiliate marketer. 
Four Percent Success Challenge Levels
There are 3 levels in the Challenge Program:
Level 1: $10,000 Challenge
This first level is designed specifically for beginners and apparently you'll be taught everything you need to know to meet your goal of making $10,000 in 30 days. 
The training is all step by step in easy video format with daily tasks which I highly recommend you do.
You'll learn how to find your high demand products, brand yourself online, generate traffic, and learn how to create multiple streams of income.
Their affiliate marketing training is structured in the following manner:
#1. Traffic Sources:
You'll learn how to get your traffic sources from social media like Facebook, Instagram, and YouTube and paid ads.
In addition to social media, you'll learn how to blog and podcast.
Familiarity with search engines like Google, Bing, and Yahoo is a real asset along with joining up with affiliate programs offered from ClickBank and JVZoo. You'll learn how to find interesting products to promote.
#2. Building Your List for Conversions and Sales
You'll learn how to create and use Landing pages to present your affiliate product offer and Thank You pages. There will be training on how to use your email autoresponder.
If you're a more advanced internet/affiliate marketer, you'll go thru this Level 1 quickly.
Level 2: $100,000 Challenge
Congratulations if you made it thru Level 1 and for earning your $10,000 commission (I'm assuming you made that much otherwise you shouldn't be in this Level 2. 
I watched a lot of YouTube videos to see if any members made it in this level and into the 3rd and honestly I haven't found any yet. 
Anyway, at this level, your goal is to make 10x more than what you made in level 1. To reach that, Four Percent is going to teach you how to be a leader in marketing so others will follow your successes. You'll learn how to do mass promotions and campaigns.
Apparently, this is how you're going to get tons of referrals and earn your recurring income while you sleep and overcome your competition. 
Level 3: $1,000,000 Challenge 
Imagine being here! Congratulations on making $100,000.
In this last level of the Success Challenge, Four Percent will teach you how to keep your recurring income, build on what you learned in level 1 and 2, tell your success stories, and influence others.
The way you'll do this is to develop your leadership skills further to where people come to you for advice and direction.
Well, what do you think??
So far, I've enjoyed everything about their system BUT getting the traffic (your prospects) makes me think of doing cold calls. It's a lot tougher than you think to make sales when people don't know you.
The system teaches you to keep sending emails to your paid traffic when they don't purchase. This doesn't build trust, in fact, these type of emails will only frustrate people. You'll end up losing money because you had to pay to get subscribers.
I actually delete and report emails as spams in my Gmail account when I don't know who the company or individual is. Do you do the same?
What I Like About Four Percent
1. The Training Works
I'm happy to see Vick use affiliate marketing as his business model finally! This is exactly what I use in all my online businesses. Affiliate marketing is the best way to make money online.
Successful online entrepreneurs use this model and the fact that large brand-name corporations have affiliate programs should be a good indication they want to share the $$ with you.
Companies like Amazon, Walmart, iPhone, Target, Etsy, eBay and thousands of other well-known companies have affiliate programs.
2. Real Products That Are Legitimate
Vick is finally promoting legitimate products like ClickFunnels, Aweber, LeadPages and the rest of his third-party tools so there are no MLM scammy products.
However, I would take a closer look at the MLM company they promote, Word Ventures. 
3. Live Chat
The Live Chat team was very quick to answer all my questions. Support from what I can see is very good. Your time is precious so you don't want a long wait.
What I Don't Like About Four Percent
1. Expensive To Get Training
Depending on which payment method you choose for the first level of Four Percent's Success Challenge, you're looking at $2,364 ($197 x 12 months) or $1,497.
As mentioned earlier I was able to get this from a Four Percent member's site…
Level 2 is "anywhere from $1,997 to $2,997″ and Level 3 "from $3,000 to $5,000 dollars."
And of course, don't forget you have to pay for the third-party tools if you're using them in your online business. 
2. No Free Trial
Unfortunately, Four Percent does not have a free trial. They should have considering the high cost of the memberships.
In my opinion, if Vick believes in his platform he would have at least a 7-day free trial so you can get a good look inside and get a feel for what the training is like.
3. Not So Convenient To Promote Your Own Products
Most of the training is focused on promoting Four Percent's products and you don't get much help if you want to promote your own niche product. 
With Wealthy Affiliate, you can learn how to promote any product you desire.
4. Definitely Hidden Costs
The fact that Four Percent does not tell you how much Level 2 and 3 cost of their Success Challenge is concerning. Imagine investing your money and time in Level 1 only to find out you can't afford to do Level 2 or 3.
I guess that's why you need to make $10,000 in Level 1 so you can use some of the proceeds of that to pay for Level 2. 
By the way, they don't tell you that paid ads can be expensive. It can cost you anywhere from a couple of hundred dollars or into thousands of dollars.
It makes no sense they can't just show the prices on their site. Even examples of paid ads would help. 
5. It's All About Paid Ads
It's important to get traffic to your site. Without traffic, you won't make any money. 
Four Percent's training in traffic focuses mainly on paid ads to get traffic. If you're a beginner this platform may not be where you want to get your training because you will never know how to get free traffic.
That's right, you heard me… you can get FREE TRAFFIC without paying for ads! 
I'm not saying to never do paid ads but there's a lot more to it and you will go thru trial and error and money until you hit that real money maker.  I'm not trying to scare you but you could lose a lot of money. 
So many sites like Four Percent don't teach you how to get FREE traffic because it takes a lot longer and you have to work harder to see real results. 
6. Missing Out On Learning The Real Fundamentals of Affiliate Marketing
All you're really learning on Four Percent's platform is how to use paid ads thru sales funnels and landing pages. You're only taught how to set them up. All this done for you stuff is not going to give you real results in the long-term. You can't build trust that quickly from people who don't know you.
You're not learning the real basic fundamentals of affiliate marketing. 
If sometime down the road you decide to leave Four Percent, all you will know is paid ads, sales funnels, and email marketing. Each tool has its learning process. It's not easy for beginners.
Like anything, you start from the bottom, that means learning the basics and then you progress to paid ads, sales funnels, and landing pages. Doesn't this make more sense? 
7. Not Perfect!
True, Four Percent does not say they're perfect but when you look at their reviews, 4.9 out of 5, that rating is as close to being perfect, wouldn't you agree?
The reviews are from the members themselves and so it's overhyped. There is nothing wrong with being biased as long as you truly believe in your product. 
I'm a member of Wealthy Affiliate and you already know I promote that online affiliate marketing training platform as my #1 recommendation but it has cons too and it is not near perfect because there is no such thing as perfect. Do you see what I mean? All I'm saying is just be aware of the overhype!
Is Four Percent A Scam?
Four Percent is not a scam. It is a legitimate affiliate marketing platform that teaches you how to make money promoting legitimate products and for that reason I recommend them.  In fact, some of the third-party tools they recommend are what I use.
On the other hand, I would say be cautious because Four Percent promotes World Ventures an MLM company. Who do you think is making money on it when you recruit and recruit and recruit…
I don't like a platform that just teaches sales funnels, landing pages, and email marketing. They are missing the most important ingredient and that is teaching you the basic fundamentals of affiliate marketing first. 
If you want to know more about the basic fundamentals of affiliate marketing and why it's so important, check out my Guide to Affiliate Marketing, CLICK HERE!
Want To See How We Are Making Money?
If you're really serious about having your own online business and want to learn the proper way on how to make real money using the affiliate marketing business model then read my #1 recommendation on Wealthy Affiliate. 
Wealthy Affiliate is the top leader in its industry in the world when it comes to teaching online affiliate marketing. Their community is the largest having over 1.4 million like-minded entrepreneurs from beginners to the very advanced. 
I'm sure by now, you know I am a proud member of Wealthy Affiliate! ?
Successful online entrepreneurs will tell you they started by learning the basic fundamentals of affiliate marketing and from that point, they advanced to paid ads and email marketing, funnels and so on. They knew they had to build trust first. 
If you want to build trust and sincerely want to help people by offering useful product solutions, then learn from Wealthy Affiliate. People will come to you because you built your brand and you will then have the potential to earn a healthy income. 
Why Learn Affiliate Marketing With Wealthy Affiliate?
Here are some reasons:
You can promote any product(s) you like in Amazon, Best Buy, iPhone and more
You will learn the basic fundamentals of affiliate marketing first and then learn about paid ads, etc.
You will learn WordPress and make your own website(s) (not scary at all)

There is no recruiting

You don't need inventory

No experience is required (no coding)

It's FREE to join Wealthy Affiliate as a Starter Member and get 2 FREE websites

24/7 Live Chat and the Best Support ever!
Want to see how some members of Wealthy Affiliate are making money?
First, let me warn you, Affiliate Marketing and Wealthy Affiliate is not the shiny button that's going to make you rich overnight. This requires hard work, perseverance, and the ability to never quit.
In fact, it could take you 6 months, a year, maybe 2 years or longer before you make any sustainable amount of money and this all depends on how hard you work on your online business.
Here's a look at what some of us are making….
Meet RD40, CLICK HERE to read his success story!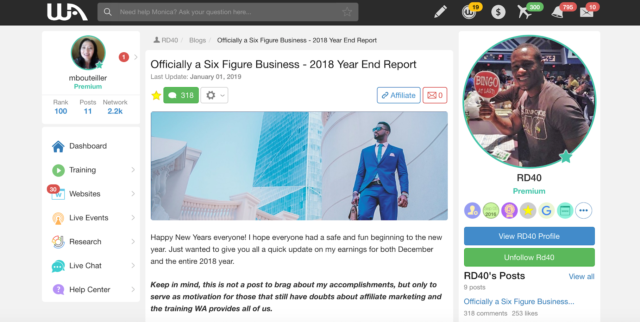 Meet Brok, CLICK HERE to read his success story!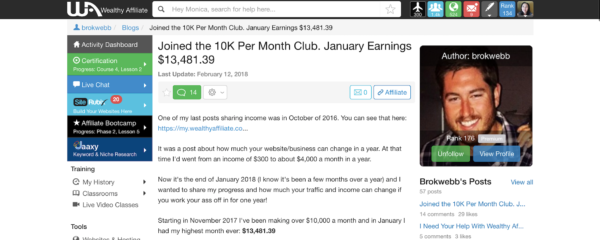 Well, what do you think? Why not give Wealthy Affiliate a try? It's FREE to join as a Starter Member and ZERO RISK, NO CREDIT CARD IS REQUESTED!! Take a good look inside Wealthy Affiliate for FREE…
Seriously, what have you got to lose? What if you didn't do this and decide some years later that you should have tried Wealthy Affiliate. Imagine what you could have accomplished in that time frame…?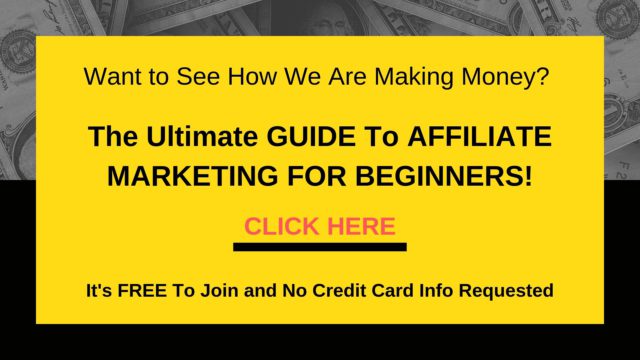 Hey Folks,
This is the end of my review of Four Percent and I hope I was able to give you helpful information. Are you a member of Four Percent? If you are, I would like to hear from you.
If you have any questions or comments, I would be grateful if you can put it in the Comment Box below and I will get back to you.
Thanks for reading!! ?
Monica
Four Percent
$197/Month Membership Subscription or $1,497 Lifetime for Level 1, Level 2 from $1,997 to $2,997, and Level 3 from $3,000 to $5,000