Very rarely can you find a platform that offers everything you need to have to run your online business. If you have ideas and believe in it so badly you want to bring it to life. Right? But at what price and is Builderall worth it?
Builderall has everything you need to build and run your online business successfully.
BUT there are some things you know to know about this company in my review.
First, let me commend you on doing your research. It's the only way to prevent yourself from being scammed and find legitimate ways to make money online.
Just so you know, I'm not in any way associated with Builderall. I have done hundreds of researching on products and write reviews based on my findings.
Is it worth the price? What's it about?
Let's find out…
Builderall Review Summary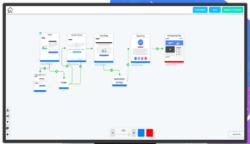 Product Name: Builderall 
Founder: Erick Salgado (2011)
Type of Product: One-Stop Internet Marketing Platform
Cost: FREE 7-Day Trial/$29/$49.90 (each one is monthly)
Good For: Anyone interested in making money online
Summary: Builderall is a legitimate company that has all the tools you need to run and grow your online business. The problem is if your site uses WordPress it will not run on Builderall. Builderall is a stand-alone platform and to remain there, you must pay monthly. To join their affiliate program you need to pay to get paid your commissions. 
Overall Rating:  3.15 out of 5 Stars
Recommended: Yes

What Is Builderall?
There are a lot of different marketing tools and software that goes into the making of a successful internet business.
It might even make your head spin. Take a look at this list…
First, you need to find a really good training platform.
You'll also need to have:
A website builder & Hosting for your website (Wealthy Affiliate $49/month) 
Keyword research tool (Jaaxy $49/month)
Email marketing system (Aweber $29/month for 501 to 2500 subscribers)
Sales funnels (ClickFunnels $97/month for 20k monthly visits) 
Paid ads ( costs can add up if you're not careful)
Pay to get traffic (if you want to make money faster)
As you can see the costs really add up and as your site gets more traffic and it starts making money, you'll want to get more tools. What's the solution?
The good news is… Builderall!!
Founded in 2011 by Erick Salgado, Builderall is your one-stop-shop digital marketing platform.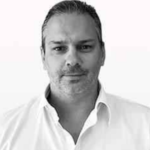 With Builderall, you can design your site, brand it with a logo, leverage it with landing pages, use sales funnels for conversions, manage your emails and so on all in one platform.
As you can see they give you everything you need to make your online business fully functional on their platform. AND their prices are shockingly reasonable too!
Inside Builderall
The demo video you just watched shows all their marketing tools and software.
Let me briefly explain what they are:
#1. HTML5 Drag n Drop Site Builder: You can get hundreds of ready-made web templates and even make your own from scratch.
#2. Automated Email Marketing (Mailing Boss created by Eric Salgado): You can create your own email content like newsletters and there are plenty of campaigns to choose.
Get up to 10k subscribers.
#3. Sales Funnels: There are lots of templates with landing pages, checkout pages, membership areas, courses, etc.
#4. IOS/Android App: Here, you can earn how to create your own Android and iPhone App.
#5. Responsive Site/Blog Builder: You can definitely build responsive squeeze pages and opt-ins. According to Builderall, they have a website builder that's responsive. 
BUT I disagree and you'll see why in my What I Don't Like About Builderall section below.
#6. Design Studio: This is a cool tool that allows you to design your eBook, Facebook, iPhone covers and more.
#7. Presentations Builder: This feature allows you to drag and drop videos, do calls to action, text and create your own presentation that can be shared. This is not a 'real-life' environment presentation.
#8. Animated Video Tool: Here, you can choose from different templates and create your own professional animated videos to promote your online business.
#9. Floating Video Tool:  I like this one. This is where you can create a video. You're basically detaching the video so you can place it anywhere on your site… in other words, it just floats.
#10. Mockups Editor: This tool helps build up your images into something amazing.
#11. Facebook Integration Tools: These tools can quickly and easily integrate with Facebook. They let you send messages and collect leads.
#12. Browser Notifications: When your visitors/customers give the authorization to accept your notifications, you can send them messages back to their browser even though they may not be on your site.
#13. SEO On Page Report Tool: You'll be using this tool. It's supposed to get your site SEO (Search Engine Optimized) indexed and ranked on Google.
#14. Click Map Tool: This tool tracks your visitors' behaviours. You can have it look for your most popular pages. 
#15. Facebook Share Locker: This is an interesting tool. You can use it to grow your Facebook list. This is because you can prevent any of your valuable content from being accessed until people share it first.
#16. Webinars: If you're interested in doing webinars, this is an easy creation tool.
In addition, they also have:
Live weekly webinars that can be played back
Over 400 training videos
Private Facebook  Group
There you go, these are just some of the tools and software I wanted to share with you. What do you think?
Who is Builderall Best For?
As you can see, Builderall has tons of tools, software and massive training. It really doesn't matter what your niche is here.
If you're a blogger, product owner, new to internet marketing, affiliate marketer promoting someone else's products, Builderall is for you.
BUT, there is a problem! Builderall is a stand-alone platform.
In other words, once you create your new website on Builderall using their drag and drop site builder, to keep it running successfully you will be stuck with them even though they have third-party software integrations.
You will still end up using Builderall for your business. You'll keep paying them monthly fees.
Soooo, Builderall is NOT for you if you're like me, someone who already has a website outside of Builderall.
Why?
Because you're going to end up spending a long time and a lot of money just to change your site platform. It would be insane to take such an action.
Say, for example, you already use a WordPress (Content Management System – CMS) Responsive Framework theme for your online business. 
Because of that, you already know your WordPress website will automatically open on any device and on any mobile androids and iPhones without creating any mobile or tablet app.
Now, if you're someone who doesn't have a website, then Builderall can be a perfect fit for you if you want to go with landing pages and funnel templates.
Don't get me wrong, I truly believe Builderall is a great platform but I just want you to understand these things before you make your business decision to purchase this or any other platform.
I also think it's worthwhile to take a look at WordPress (Content Management System).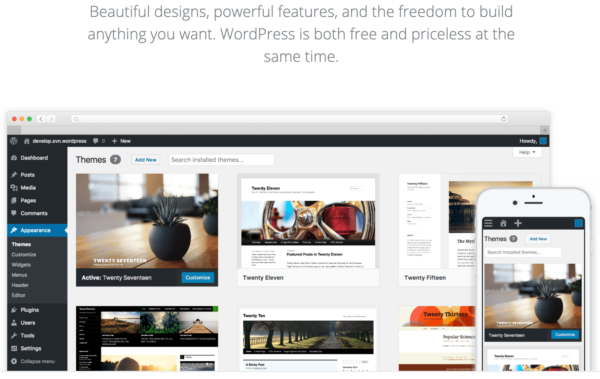 What's The Cost to Join Builderall?
As you already know, Builderall has lots of tools and software.
AND they're worth thousands of dollars!
The good news is their fees are very generous which you can see in the screenshot above.
They're affordable even for the beginners.
You have 2 excellent monthly pricing plans to choose from.
Digital Marketing ($29.90/month)
Builderall Business ($49.90/month)
With Web Presence, you can only connect 1 domain and will not have access to some of the company's apps.
The Digital Marketing plan, you have access to all of their main features.
If you're interested in promoting Builderall, you'll definitely want the Builderall Business plan. It gives you access to everything from the Digital Marketing plan in addition to more training and sales funnels.
At one time, they had their annual pricing for each plan but they're no longer available. Quite frankly, you would be getting an even better deal if they had an annual pricing plan.
So why so inexpensive?
First, let's look at what it really costs you for the year:
Digital Marketing monthly plan totals $29.90 x 12 = $358.80 per year
Builderall Business monthly plan totals $49.90 x 12 = $598.80 per year
As I mentioned earlier, once you start building and branding your site, you'll always be stuck in Builderall because of their stand-alone platform.
The company will always be making very lucrative sums of money in the background because it's not easy to switch your site in Builderall to an outside platform.
In my opinion, this is why they make the prices that you need to keep paying monthly so inexpensive. It's like a lure to draw you in and you're not going to know about the stand-alone platform until you decide to leave. 
How Can You Make Money With Builderall?
A Builderall expert says there are 5 ways you can make money with them.
One of the ways to make money with Builderall is to become an affiliate marketer thru their Builderall Business Plan. You need to pay the $49.90 monthly to do that.
The products you're promoting are Builderall products and other products in JVZoo. 
You can actually join directly to JVZoo yourself and promote Builderall's and other people's products there. If you do this, your commissions are less like 50%.
If you join thru Builderall, your commissions are up to 100% for each new referral.
What I Like About Builderall
1. Make it Your Home
Builderall has lots of tools and software. They have everything you need to successfully build and run your online business inside their platform. Because of that, they're a one-stop internet platform.
2. Affordable Prices to Choose From
Like I mentioned, with all their tools and software, you're getting an excellent deal on the prices. Builderall's prices are very inexpensive in my opinion.
3. Easy to Use Templates
The templates are easy to use for your landing pages and sales funnels thru their demo videos.
You'll definitely enjoy using their simple pull and drag objects anywhere you want them to be placed in your pages.
4. Good For a Variety of Users
Builderall is a great platform to have an online business in whatever niche you have. Anyone can use their platform with the one exception, which I also talked about and you'll see in the What I Don't Like About Builderall section below.
5. Easy to Design Your Site
It's very simple to design your site with their drag and drop Pixel Perfect editor. You also don't have to know any coding.
6. 30-Day Money Back Guarantee
I always like to praise companies who back their products with a guarantee. Builderall will refund your money within 30 days if you're not satisfied.
7. Great Training Videos
They have over 400 training demo videos.
8. 7-Day FREE Trial
This 7-day free trial will give you time to take a good look around in the site and decide if you want to join or not.
You don't even have to take out your credit card so there is no risk.
What I Don't Like About Builderall
1.Does Not Work With Existing Sites
If you already have your own website, unfortunately, you're not going to be able to keep it. Builderall's tools will not work well on it.
You'll have to use their site builder and start from scratch to rebuild your site which is time-consuming.
2. No Live Chat
In my opinion, live chat support is better than sending out an email or filling out a form when you need help. I know thru experience, many sites that don't have live chat usually takes at least 24 hours or longer if it's on a weekend to get an answer.
With Live Chat, you can get immediate attention.
3. Unresponsive Websites
The websites created in Builderall, in my opinion, are not responsive.
A responsive website to me means the automatic adjustment to any viewing screens like your tablet, android, iPhone, or desktop.
With Builderall, you have to design each mobile app because their software doesn't have the ability to automatically adjust to whatever size your screen is.
Here's the 'Builder Mobile App Developer' video…
4. Not WordPress
While Builderall has excellent design tools, with WordPress you can get access to more tools and software integration.
According to codeinwp "WordPress Runs 35% of the entire internet". Quite impressive right? WordPress is popular among bloggers, internet marketers/affiliate marketers, eCommerce, small businesses, big businesses and on and on. 

When it comes to building websites, WordPress is the leading platform and unlike Builderall you have the freedom to move your site.
With Builderall, you're STUCK in their platform.
5. Pay to Be Their Affiliate
If you want to promote Builderall, you have to pay them $49.90 a month for their Builderall Business plan to be their affiliate. 
Personally, I don't think it's right that you should have to pay them or any organization to be an affiliate. This is what I call the "pay to play" game meaning you have to pay to get paid your commissions.
Ridiculous!
I have 2 sites, the one you're on now and the other is in scuba diving. I joined 3 companies to promote their products as an affiliate marketer and I don't pay them.
6. Stuck On Builderall's Platform
To me, being 'stuck' on an online platform trying to run your business means having no freedom.  It's not a long-term plan.
I shudder to think if something happened to Builderall and they were no longer available. All that hard work…gone?? You can't take your site with you.
However, I suppose not all is lost, Builderall says they will buy your website from you. 

So they're going to buy your site at a "fair-price based on revenue and number of users or customer acquisition value. A user can be worth between $30 and $1,000 each.". What do you think?
You can sell your site to another affiliate.
Just because you want to leave Builderall, you have to sell your site? 
WordPress (Content Management System) on the other hand, is much more adaptable.
If you're looking for the 'drag and drop' feature, there's Thrive Themes designed for WordPress.
Thrive Theme is somewhat similar to Builderall but it's totally on a very different platform. It also has a page builder called Thrive Architect and has a 'drag and drop' feature but it's not a website builder like Builderall.
The beauty of Thrive Theme is it uses WordPress plugins and is able to create themes suitable for WordPress.

Builderall Competitors
Because Builderall is so diversified in its design tools, they can offer a wider variety of services. Because of that they also have a wide variety of competitors like:
WordPress – Website builder
ClickFunnels – ($97 or $197) Sales funnels, email autoresponders, affiliate program (must pay)
Thrive Themes – ($67/year) Page builders with 'drag & drop' features 
Aweber – (Free trial, $19 to $149/month depending size of subscribers)) Email autoresponders 
LeadPages – ($25 to $199 a month) Similar to Thrive Themes and ClickFunnels
Builderall prices are much cheaper and there are differences but the ones I just listed are worth looking into if you're serious on having a profitable online business.
The one I really want to focus on is the next one because this is the starting point of your business.
Builderall vs Wealthy Affiliate
By now you probably know my #1 Recommendation is Wealthy Affiliate when it comes to learning how to make money online and how to set up your very own websites.
Inside Wealthy Affiliate…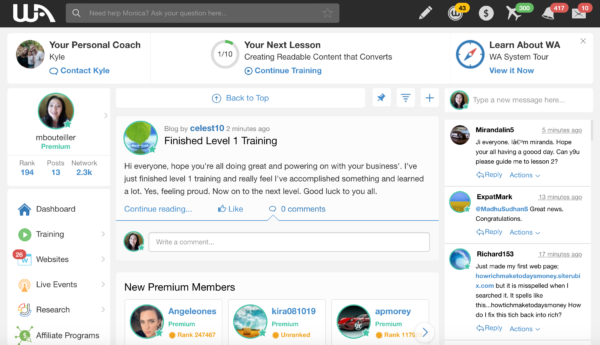 Likenesses:
Website building
Website hosting
Promote any niche you desire
Lots of training
Live weekly webinars
Affiliate program
Differences:
Wealthy Affiliate teaches how to make money. Builderall only teaches how to use their tools and build your websites.


Wealthy Affiliate has step-by-step training in text and video formats on how to choose your niche, how to get your content ranking and how to make conversions and make money and much more.


Wealthy Affiliate uses WordPress and so you can move your website to another hosting provider. With Builderall, you cannot.


Both have very different tools. Wealthy Affiliate has its own keyword research tool called Jaaxy. They also have SSL Certificates for their Premium sites so it lets search engines and your visitors know your site is safe. They also have a plethora of free images. Builderall has App creator and other design tools.


Wealthy Affiliate has Live Chat and 24/7 Support. Builderall does not have either.


Wealthy Affiliate is one of the largest and friendliest community with over 1.4 million members in its industry. Builderall has around 40,000 members.

Is Builderall A Scam Or Is It Legit?
Builderall is definitely not a scam and people are making money on that platform.
I really like Builderall's prices and all their many tools and software. I can't think of a place on the internet where you can get such amazing deals and training.
You can easily make Builderall your home and literally getting everything you need to make your online business successful while you're on the inside for cheap.
Seriously they should be charging you more.
So… the question is, should you be concerned about Builderall? Are you really getting a good deal? Why are their 2 plans so cheap?
I just want to make 1 case here because it weighs heavy on my chest…
There may come a time when you decide you want to move to another platform.
You might want to know how to really make money online, learn how to choose your own niche, learn how to outdo your competitors, drive free traffic to your site, etc.
These are the fundamentals to internet marketing and Builderall does not teach that.
Instead, they only teach how to build your website and how to use their tools for your online business.
If you decide to leave Builderall, remember, your site is 'stuck' on Builderall's platform. 
A solution… Builderall does say you can sell your site to one of your affiliate members you signed up or the company will buy it. I wonder why?
I mean if you're happy with your website, you worked hard on it. You just want to take your site with you. Why sell only to start all over again??
I love everything else about Builderall except for the fact you cannot take your website with you when you want to leave and you do not have that 24-hour live support.
ClickFunnels, in my opinion, is the #1 leaders when it comes to sales funnels because they specialize in it.
WordPress is the best website builder because they specialize in it. They're reliable and brand name companies like Etsy, Verizon Fios, Home Depot, UPS, PlayStation, Skype, IBM and more. You can move your site to other hosts but not to Builderall because it's a standalone platform.
My #1 Recommendation!
I am a member of Wealthy Affiliate and they will always be my #1 recommendation. They are the best online affiliate marketing training platform in the world that teaches you how to make real money online.
Want to know how some members inside Wealthy Affiliate are making money?
Meet RD40, CLICK HERE to read his success story!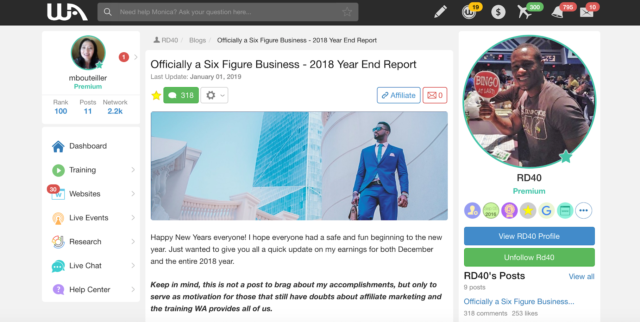 Meet Eric CLICK HERE to read his success story!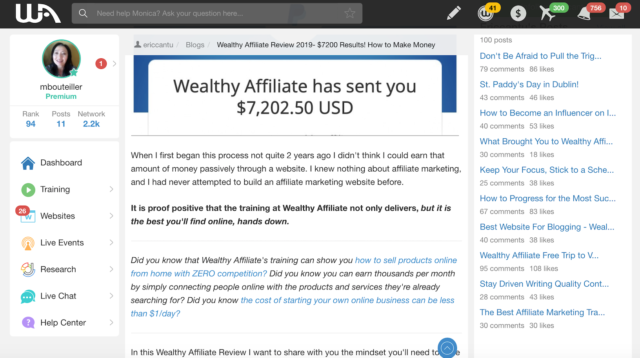 If you want to know how to really make money online, here's my FREE Guide – How to Make Money Online For Beginners.
It costs less to go with Wealthy Affiliate and if you want to promote their training platform you can be an affiliate.  It's only $49 a month as a Premium Member or you can sign up for the yearly which is cheaper $359 ($0.98 a day!). 
It's also FREE to join as a Starter Member. ZERO RISK AND NO CREDIT CARD IS ASKED!!
So what do you think? Why not try Wealthy Affiliate? I'll welcome you on the inside and be your mentor on your journey to success in your online business.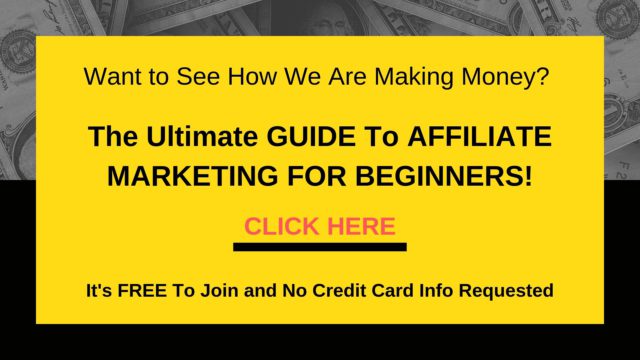 Thanks for reading! If you have any questions or comments, it would be awesome to hear from you.
Monica