I don't want to see you get scammed. Wondering What is Sunrider International about? Are they a pyramid scheme, a scam or a real business opportunity? Can You Make Amazing Money with them?
In this review, I'll tell you what they do, who they are, their products and if their business opportunity really works or not. I'll also tell you how it works, its pros and cons and more.
Everything you need to know is here so you can make an informed decision to join them or not.
Before we begin, let me first commend you for doing your research here. It's the only way to find legitimate ways to make money online.
Just so you know, I am not affiliated with Sunrider International so rest assured that I'm not here to sell you their products.
I've done MLM promoting candles, health and wellness, and anti-ageing skincare products and so I am quite familiar with companies like Sunrider International. I confess this one is rather unique and interesting so keep reading…
According to Global Wellness Institute, reported on Apr. 25, 2017, 'The Health & Wellness Industry Is Now Worth $4.2 Trillion". This market keeps growing because of Gen Z and millennials who are into staying fit and healthy foods.
Sunrider International Review Summary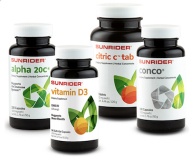 Product Name: Sunrider International
Founder: Dr. Tei-Fu and Oi-Lin Chen
Product Type: MLM company in health, food, household and beauty products
Price: $59 for Starter Kit
Best For: Skilled salespeople who are comfortable with rejections and good team leaders
Summary: Sunrider International is a legit MLM company that develops, markets and distributes its health and wellness, skincare, beauty, and household products worldwide. Currently, they have no legal battles. They have no third-party developers and control their own production.
Because of the MLM business model, the majority of the profits go to Sunrider while the Independent Business Owners make some commissions and bonuses (better than most MLM companies) but it's still a very small take and very few make it to the top rank.
My Rating: 6/10
Is Sunrider International Recommended? Yes!
What Is Sunrider International?
Sunrider International is a privately owned MLM (Multi-Level-Marketing) company founded in 1982 by a husband and wife team, Dr. Tei-Fu and Oi-Lin Chen.
Dr. Tei-Fu is a well-known herbalist and has a pharmacy degree and his wife, Oi-Lin is a licensed medical doctor.
The company is different from most MLM companies in that they own and operate 6 manufacturing plants located worldwide. The main headquarter is in Torrance, California.
They develop, manufacture, and distribute their own products in the line of health, food, household and beauty.
From what I can see, it's not a fly-by-night company. Currently, they're doing business in 42 countries and apparently have "tens of thousands of distributors" worldwide.
Here's an interesting video… " The Sunrider Product Difference (short video)".
Inside Sunrider International – The Products
Sunrider is not your typical MLM company because they are extremely diversified.
In fact, they carry 400 different natural products which they sell in over 40 countries and regions.
What I like about their website is how you can read the ingredients and description details for each product
The company's products range from:
Anti-aging
Beauty
Bath and body
Weight loss and fitness
Health supplements
Nutrition
Household products.
The products are put into the following 4 categories:
Food and Drinks
This category has a good variety.
Protein shakes
Concentrated herbal beverages
Dr. Chen's Secret Sauce
Dietary supplements
Healthy snacks
Vegan gummies
Naturally purified stevia extract
Sports and energy drinks
Herbal Nutrition
For an active lifestyle and fitness
For improved mood, mental clarity and sleep
Superfoods and single herbs
Health and well-being
Wide variety of vitamins and minerals
Weight management
Beauty and Body
Daily skincare products
Healthy aging skincare
Men's skincare
Special treatments
Sunscreens
Supplements
Makeup products
Body care products
Home
Chlorine-free bleach
Household cleaner
Laundry detergent
Fruit and vegetable rinse
Best Sellers
Listed here are their most popular products. It's a big list. The prices quoted as of this review date are in IBOs USD.
Immunity & Respiratory Support Pack $105.14 (approx. 3 months supply)
Focus, Calm, Sleep Pack $106.15
Sunfit Protein Plus (Vegan Protein Shake – 17 servings) $60.31
Vitamin D3 (90 soft-gel capsules) $10.51
Kandesn Kids Gentle Hair & Body Wash (8 fl oz.) $15.45
Calli Concentrated Herbal Beverage – Rebalance with Cleansing Plant Extracts (10 bags) $10.91
Fortune Delight Concentrated Herbal Beverage – Detoxifying Anti-Aging Antioxidants (10 bags) $11.10
Top Focus 40 Vegan Capsules – Brain boost $31.60
Dr. Chen Youth Masque Paraben Free (2 fl oz.) $46.68
Herb Cal (90 tablets 1600mg each) – Bones and teeth $18.44
Oi-Lin Eye Cream (0.5 oz) $62.83
Oi-Lin Replenish Gel (0.5 oz) – Aging spots $46.61
Quinary Powder (10 packs) – Nourishes the body's 5 systems $38.17
Smart Gummy Mango with Stevia $40.69
Sunbar (10) – Herbal food bar $23.59
Sunbreeze Balm & Oil $33.66
Sunny Dew (1fl oz.) – $20.00
SunSmile Fruit & Vegetable Rinse (16 fl oz.) – $42.75
SunSmile Herbal Toothpaste $10.61
VitaDophilus (10 packs) – Probiotic digestive and immune system $10.77
VitaShake Cocoa (10 packs) – $28.61
Sunrider Shaker Bottle with Stainless Steel Ball $7.00
In addition, they have a section for Product Packs, Featured Products, and Promotions.
As much as this company boasts about its health and wellness product diversification, there are other MLM herbal companies that are like them. For instance, there is Herbalife that pretty much makes the same claims when it comes to supplements, vitamins, minerals, shakes, etc.
Neither Herbalife nor Sunrider are FDA-approved meaning they don't have to prove they're adequately safe to use. They don't even have to produce results.
Let's really see what some of the users are saying about Sunrider's products. Are they getting the results they're looking for??
Do Sunrider Products Really Work?
To answer this question, I decided to see what Sunrider's Independent Business Owners (IBO) and their customers are saying. By the way, IBO is the same as Sales Rep/Independent Consultants/Representatives.
I researched the following sites and found no testimonials.
BBB
TrustPilot
Consumer Affairs
YouTube
Amazon has excellent and interesting reviews. And yes, people are buying Sunrider products there too. The shakes appear to be all unavailable. I don't know why. The products sold appear to be from the company's IBOs who want to unload their inventory. On the whole, the majority of the users are very happy.
Here is what some of them are saying:
This is rated 4.7 out of 5 stars with 242 ratings. It's priced at $73 USD for 5ml essential oil. Rather pricey, don't you think?
Ok, so next I checked in their Facebook Page…
They have a good number of followers, 25,893. It's very active. Here's what some of the IBOs and customers are saying…
I have read a lot of positive feedback. However, many of these are also from Sunrider reps. 
Do the products work? The best way is to order a product yourself and try it out.
If you have anything to add to this, positive or negative as a user of Sunrider's products, please let me know in the Comment box below.
Not all Sunrider products are sold on Amazon. The best way to buy them is from a SiteRider IBO and sign up as a Preferred Customer. By doing that you get discounted prices.
Sunrider's Herbal Science
I'm not going to go into details on this but thought it worth mentioning as to whether their products are high quality or not.
The owners are an authority in what they do. They are a family of medical doctors, knowledgeable herbalists, and organic chemists who ensure everything is followed from research to product production.
The advantage Sunrider has compared to other similar MLM companies is that not one of their production step is outsourced. This is how they can ensure the safety, purity, potency and integrity in every product.
Here's their statement…
How to Get Started With Sunrider International
When it comes to getting started with your business opportunity, Sunrider International is like every other MLM company.
There are 3 ways to get started:
1. Purchase Products at Retail Prices
You can purchase products from Sunrider's website and pay the full retail price.
2. Join as an Independent Business Owner
If you want to be an Independent Business Owner (IBO), it will cost a mere $59 USD to buy your Sunrider Starter Kit. This is an excellent deal and I recommend doing this if you are interested.
If you don't have a Sponsor, they'll find you one.
Inside the kit, you'll receive the following:
Welcome letter
Company profile – everything you need to know about the company
Fast Start Blueprint – plan to get you started faster
Switch Brands! Flyer
Join Brochure
Product catalogue
Folio
Pen
Some product samples
3. Become a Preferred Customer
If you just want the products at discount prices you can join under a Sponsor as a Preferred Customer. You must pay a yearly enrolment fee of $19.95 USD.
If you commit to receiving your products every month through their Autoship plan, your shipping is FREE and you'll get 5% off on every order.
Now, I'm not a fan of Autoship because it's an easy way of getting over your head on inventory but if your order exceeds $100 USD a month, Sunrider will give you 10% off retail prices.
Your choice!!
How Does Sunrider's Compensation Plan Work?
If you're serious about taking advantage of Sunrider's business opportunity and want to earn commissions and bonuses then this is where you need to be. To do this, you must become an IBO.
Their compensation plan is called Infinity Compensation Plan.
I warn you now… their plan is typical with all MLM compensation plans because they are COMPLICATED to understand!!
So, How Do You Really Make Money With Sunrider?
I'll start this with a simple explanation. There are really 2 ways to do this but it gets challenging once you start developing your downline because of all the rules involved.
Let's start with retail…
1. Retail Sales
a) Retail Customers: You purchase the company's products at wholesale/discounted prices and sell them to your retail customers at retail prices. You earn the difference.
b)   You sign up people (Preferred Customers) who are only interested in purchasing products at discounted prices. You earn a commission. There is a possibility that some will become IBO.
2. Recruiting IBO To Your Downline
The company uses their MLM Unilevel business model and it looks like this…
How this works is you recruit new distributors to your downline and earn commissions and bonuses for their sales.
Your marketing strategy will usually be through your social media, word-of-mouth and home parties.
The way you'll earn real commissions and bonuses is by following Sunrider's Unilevel plan. There are 8 ways to earn:
Retail Sales Bonus
Fast Start Bonus
Star Elite Advancement Bonus
Unilevel Bonus
Development Bonus
Turbo Infinity Bonus
Icon Bonus
Check Match
I'm not even going to try to explain all this in detail. I also don't want to do my version of the interpretation of it in case I missed something. 
Instead, I found an excellent video by a Sunrider IBO in Canada entitled "Understanding the Sunrider Marketing Plan (Short)".
You can play it back as many times as you like when you get stuck and there are some great diagrams to help you understand the plan.
I found the PDF file of Sunrider's USA Compensation Plan if you're interested.
As you can see, in order to make big money in commissions and bonuses, you must continually recruit new IBOs, train them and encourage them to recruit other people. This is how you build your downline team. When you and your team perform well you have an opportunity to rank to the next level.
Can You Really Make Good Money With Sunrider?
Here is Sunrider's 2020 USA Income Disclosure.
According to the 2020 Income Disclosure, the average annual income of an active IBO who achieved at least a minimum of 100 PV in a month is $5634.38. Out of all the MLM companies I have reviewed, this is the highest amount. BUT it's still very difficult to make Sunrider's business opportunity a full-time income.
What's interesting is that approximately 85.49% of the active IBOs fall in the first 4 ranks. That leaves 14.51% who made over $7k.
If you want to make an average annual income of at least $10k or close to it, you have to be at the Ace Prime level.
10.49% of the active IBOs made almost $10k.
The results show that Sunrider's IBOs are working hard and making commissions and bonuses.
If you're keen on being successful, your first goal is to reach the Ace Prime level. This means you must achieve a minimum of 600 PV and 5000 DV in your qualifying month. In addition, you need to have 8 downlines measuring up to your performance. THIS IS NOT EASY!
By the way, only 1.97% of the active IBOs reached the Ace Prime level.
You would have to achieve the Ace Royal rank if you want some kind of reasonable monthly income of which only 3.97% of active IBOs made that accomplishment.
Not only that, it gets a lot tougher to get to the top level because you have to make sure your downline is working just as hard as you. Your time is also going into training new IBO recruits too.
If you have a goal of making $100,000 a year, only 0.87% made it to the Hero Elite.
Anyway, just some thoughts for you… and YES, you can make money here as long as you keep recruiting new IBO because chances are many will give up. The nature of multi-level marketing…
If you feel this is not your thing then read the success stories from some affiliate marketers who are on the same training platform I am on…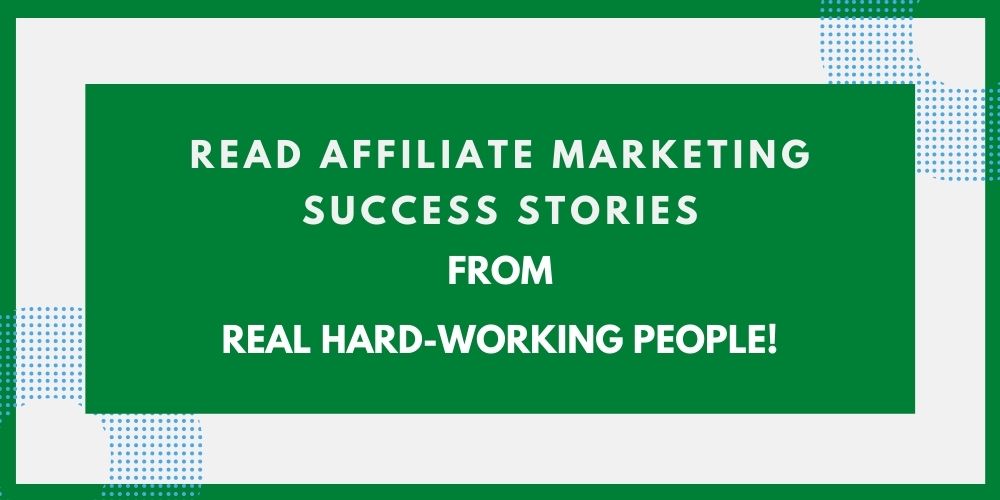 The Pros
✅ Well-Established Company
Sunrider has been around since 1982. They have no FTC (Federal Trade Commission) investigations or lawsuits going on. The owners have a medical/herbal background. 
✅ Production Control
Most impressive is, the company has no third-party involvement and so they are able to successfully maintain the integrity of the processing and quality testing.
There is no testing on animals.
✅ Lots of Diverse Products
They have 400+ different products you can sell.
✅ Very Little Product Complaints
There are a few complaints on Amazon about shipping costs but that's it.
✅ Transparent Website
Unlike so many other MLM companies, Sunrider shows its Annual Income Summary and Compensation Plan.
✅ Wide Target Base Worldwide
They have other locations worldwide.
What I Don't Like – The Uglies
❌ Expensive Products
Sunrider products are expensive compared to local stores. You can walk into your local health and wellness stores and find very similar quality products for less cost.
❌ Recruit, Recruit
Like other MLM companies, Sunrider's business opportunity is all about recruiting. For you to rank, you must always strive to find replacements for members who quit in addition to staying ahead. In order to meet your quotas for each ranking level, you must recruit.
❌ Low Success Rate
How good are you selling face-to-face and how good are you at accepting rejection?
According to FTC, 99% of the people who get into MLM will fail. They will lose money.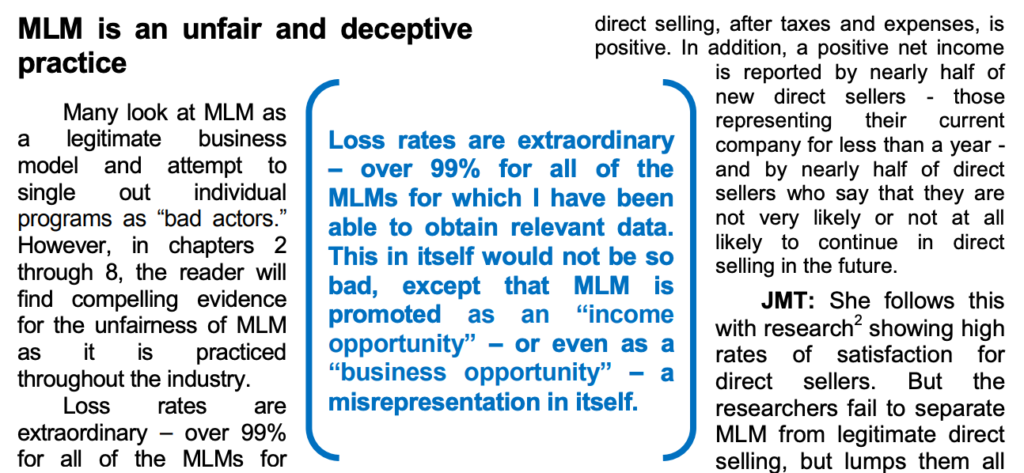 ❌ High Competitive Market
Sunrider is not the only MLM company selling these products. In fact, health and wellness, and anti-ageing beauty products are saturated by other MLM companies.
You also need to deal with local retail and specialty stores that carry similar products.
Is Sunrider International a Scam?
Sunrider International is definitely not a scam. They are a serious manufacturing company with over 400 different products you can sell.
The big downside is, the MLM business model is specifically designed for MLM companies to maximize their profits.  
Yes, you can make more money here compared to other MLM companies but the truth remains the same… meaning you as their IBO will still have to work extremely hard, recruit people into your downline and train and push them.
You must keep climbing up the ladder to higher ranks if you want to make a decent amount of commissions and bonuses.
Final Thoughts
There is no doubt you can make some extra money with an MLM business opportunity selling their products but IT NOT GOING TO GIVE YOU A FULL-TIME INCOME!
In fact, according to the Federal Trade Commission and other statistical information on MLMs, only 1% are able to make a full-time income and these are people who rank at the top.
That being said… I do recommend Sunrider International if you want to do this part-time. Their products are pricey but the fact that they don't have a third party involved can be a good selling feature.
Can I offer you a better business model?
A Better Way – How We Make Money Online
You probably already know by now that I'm not a fan of MLM. I don't like the restrictions, rules, the expensive costs involved and recruiting. I also don't like putting on home shows.
I have been doing Affiliate Marketing since 2015 and it's still my #1 recommended business model for anyone wanting to make money online. Read my Wealthy Affiliate's affiliate training platform review now!
I'll tell you why:
You're not stuck promoting products from an MLM company
No recruiting required
No risk of carrying inventory
You can make good money online 24/7
IT'S FREE TO GET STARTED!
Why not give affiliate marketing a try? You have nothing to lose and lots to gain!
Hey folks, thank you for reading my review of Sunrider International. I hope you found the information helpful. Do you have any questions or comments? Please put them below.
If you are a Sunrider International IBO, what are your experiences with the company?
Regards,
Monica