What is the Tupperware business about? Tupperware has been around for over 70 years now and it has branded itself to being a household name for its quality plastic food containers. Even today, your grandparents are using them. Can you still make amazing money selling Tupperware?
In my review, I'll tell you what it is (in case you're not too familiar with them), what their products are, how you can make money with their business opportunity or not, their pros and cons and much more.
Before I get on with the review, I want to commend you for doing your research here. It's the only way to find legitimate ways to make money online. 
Just so you know I am quite familiar with how the MLM business opportunities work having been involved with 3 other MLM companies with skincare, candles, and health and wellness.
Ok let's begin the review…
Tupperware Review Summary
Product Name: Tupperware
Founder: Earl Tupper
Product Type: MLM company that manufactures/distributes food storage containers and other kitchenware
Price: Starter Kit is $60 to $109 plus shipping costs
Best For: Anyone who enjoys socializing and is comfortable with doing home presentations
Summary:
Tupperware is a legitimate MLM company that sells plastic kitchen storage containers and other kitchen products like pots and pans.
You can make money but it will not replace your full-time job income. Unfortunately, they do not show a current Income Disclosure Statement on their site so you have no idea if consultants are making money or not.
My Rating: 5.3 out of 10
Is Tupperware Recommended? Only if you are exceptionally good at selling in home shows

What Is Tupperware?
Way back in 1942, Earl Tupper developed plastic containers to store and preserve food longer.
Then in 1948, his plastic containers were introduced to the public and it didn't take long for the name Tupperware to become a household name because of its quality and usefulness in the kitchen.
A lady by the name of Brownie Wise saw the potential as a commodity and started to have Tupperware home parties. This was the beginning of their direct selling. She was so successful she became Vice-President of Marketing.
Mary Kay is another company that uses the 'home party' concept as a way of marketing.
While Tupperware is sold in nearly 100 countries, it had its ups and downs too which you can read about on Wikipedia.
The name Tupperware is still a household name worldwide and they have diversified to marketing other kitchen products, like cookware for example. 
Tupperware is a subsidiary of the American parent company called Tupperware Brands. They are one of the oldest MLM companies still around with thousands of distributors worldwide selling their products and actively recruiting new members.
Tupperware's headquarters is located in Orlando, Florida.
Today,  their Tupperware factories are spread throughout the world, a total of 13. The United States factory is in South Carolina.
Inside Tupperware – The Products and Are They Affordable?
Many people have been asking why is Tupperware so expensive.
I'm guessing you've been to a party or two and bought a handful of kitchen food plastic containers. If you haven't, I'm sure your grandmother has.
Tupperware has 7 product categories ranging from kitchen tools, cookware and bakeware, serve ware, food storage containers, and handy food accessory items for kids growing up.
Their cookware is stainless steel and aluminum but their main flagship products are still their plastic food containers which also come stackable with lids.
As of March 2010, their plastic is BPA-free!!
Tupperware does have a limited lifetime warranty. This means it's great for the retail customer but not if you're a distributor of theirs.
You can also buy them in collections too which is generally what most people will do.
As popular as Tupperware is, they have competitors like Rubbermaid, OXO, LocknLock and Thermos to name a few. You can purchase these similar high-quality products at your local Walmart Stores, pharmacies, Costco, Amazon, grocery stores, hardware stores and so on.
I mean, take a look at what Walmart is selling… and they come with lids, they're stackable, BPA-free too AND cheaper. They're also easier to get access to when you need them right away. If you don't like them, they're easy to return and get a full refund without waiting.
Granted Tupperware's plastic products are high quality but they're expensive.
The reason why Tupperware is so expensive is you're paying for the brand name. So it really comes down to what you can afford and the practicality behind the usage of them.
Do Tupperware Products Really Work? What are Customers Saying?
Let's see what some of the users are saying about their Tupperware products. Are they getting the best use of them? Let's also find out how hot their Tupperware lifetime warranty is.
BBB (Better Business Bureau) – Tupperware received a poor rating of D and it's because customers are complaining about poor support from their consultants and slow product deliveries.
The good part is, the company is responding to the complaints and issues are being resolved.  However, there are no complaints about the usage of the products.
Reddit – There are customer testimonials who are experiencing broken parts and they're not pleased with Tupperware's Warranty Service.
This customer is frustrated with Tupperware Warranty:
Another customer is not happy with the warranty: 
This customer wants more lids… where are the reps?
A positive comment on a mixing spoon…
There is really nothing specific on the usage of Tupperware products other than people who are looking for more lids and want better customer service. 
On Facebook, there are 320,391 followers. That's quite impressive and it's very active. Consultants are busy posting tips with other conversations taking place.. No complaints.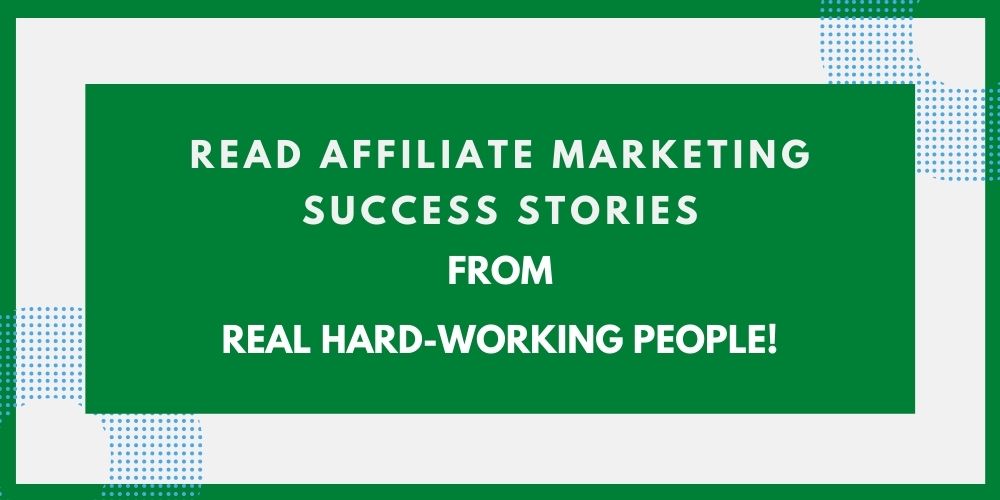 What is the Tupperware Business?
Making money with Tupperware is not as lucrative as you think. Tupperware is like other MLM companies when it comes to presenting its business opportunity because to make money they offer you the same 2 things:
Sell their products at retail prices and earn the difference when you purchase them at wholesale prices.
Recruit people to your downline and make money from their product sales. 
Your marketing strategy is usually done by social media, word of mouth, and home shows.  
How Must Does It Cost To Join The Tupperware Business?
After you sign up, the cost to join as a Tupperware Consultant is relatively inexpensive.  You need a starter kit. There are 2 to choose from. The Basic Demo Kit is $60 (Value of $150) and the Deluxe Demo Kit is $109 USD (Value of $410). Tax and shipping are additional costs.
Included in both kits:
The Tupperware subscription is free for 3 months 
A free replicated website and all the digital tools you need to get your business running
The actual cost of the subscription after 3 months is not stated but it probably won't be much.
The Deluxe Demo Kit has more products. Tupperware does offer a Virtual Kit for $15 without products but you will have access to the tools along with your own replicated website.
About your training, Tupperware has online training through events, knowledge materials, and an excellent support community of consultants.
If you have never attended one of their home parties, the consultant demonstrates how each of her products works and explains how beneficial they are to use in your kitchen.
When you host a party, you can get some very cool exclusive Tupperware products for free depending on how much your guests spend.
How Does Tupperware's Compensation Plan Work?
Tupperware is secretive about its compensation plan. For instance, you are not going to have access to it unless you sign up and pay for your kit. What if you don't like it??
Tupperware is typical to other MLM companies when it comes to their Compensation Plan. For instance, they offer consultants 3 main types of commissions and bonuses:
1.    Retail Commissions
2.    Bonuses on Sales
3.    Team's Performance Commissions
I managed to get some information regarding their compensation plan…
There are 12 ranking levels starting from the Consultant (starter) all the way to the top which is the Presidential Director.
Consultant
Manager
Star Manager
Executive Manager
Director
Star Director
2 Star Director
3 Star Director
5 Star Director
Executive Director
Star Executive Director
Presidential Director 
To get promoted to each rank requires recruiting new consultants. Remember you are building your team.
Here's a quick overview.
Retail Commissions
You make 25% of everything you sell. Don't forget to charge your retail customers applicable tax and shipping costs.
Say you sold $400 of Tupperware at a home party, your commission is $100.00.
You can also purchase products at a 25% discount and sell them at retail prices and you earn the difference.
Bonuses on Sales
The greater your volume of sales is in a given month, the greater your bonus is for that month.
·      Sell $1500 + of products in a month you earn a 5% bonus.
·      Sell $4000 + of products in a month you earn a 10% bonus.
Say you sold $1500 worth of products, your bonus take-home pay is $75.
If you sold $4000 worth of products, your bonus take-home pay is $400.
This all sounds very exciting but remember, Tupperware products are expensive and because they're not consumable products you need to constantly find new customers. It's even harder because the company does have a decent Warranty when honoured 
Team's Performance Commissions  
In addition to making your own personal product sales, you also want to think of your team's performance. The more they recruit and make sales, you have the greater opportunity to make lucrative amounts of commissions and bonuses. This means constantly encouraging your team to do better.
You will have many consultants in your downline who will quit because customers will only purchase enough food storage containers that they need. You will be faced with local retail competitors like Walmart for example.
Granted Tupperware has products other than plastic food storage containers but remember, these can also be purchased under different brand names at local retail stores.
To remain an active consultant, you must achieve $250 of product sales within a 4 month period.
When you get to the 2nd rank, the Manager, that's challenging because your qualification is to sell $500 worth of products. You must have recruited 3 consultants and your team's performance must have a minimum sales of $2500 of products.
What do you think? Can you do that? Can you push your team to do better?
Of course, as you go up each rank, Tupperware's expectations increase. 
Here's a short video if you're interested in getting more information about Tupperware's Compensation Plan.
Do you want to know more? Here is the link to their Compensation Plan… unfortunately, the year is unknown.
Are Tupperware Consultants Making Good Money?
Let's look at Tupperware's Income Disclosure Statement… which by the way is also not on their website. If you are considering joining Tupperware or any other MLM company, one of the first things to look at is the income disclosure.
It will tell you whether or not consultants are making decent earnings. You will also want to know the average of what they've earned within the company's year-end.
The image below is the most current Tupperware Income Disclosure Summary I can find. It's dated 2017… 
Let's break this down a bit and I'll explain what this means to you…
49.04% of the active Consultants only earned an average of $653.63 in 2017. That comes to $54.47 a month.
1.79% of active Managers earned an average of $3822.93 in 2017, which comes to $318.58 a month.
You can't make a living on that and it's also not even close to earning part-time income. This doesn't even include your personal expenses of fuel, travel, Tupperware marketing materials like brochures, etc. and then there's your time invested as well.
If you're an exceptional salesperson and can close sales, able to push your team, and accept rejection after rejection, I believe you can 'maybe' make a fair income. BUT, if you're not this type of person, I wouldn't recommend joining Tupperware as a Consultant.  
It's still totally your decision. I'm just here to give you information and tell you what I've come up with during my research of Tupperware.
The Pros
✅ Household Name
Tupperware has been around for over 70 years so you know it's well-established. Just about every household in Canada and US has Tupperware products.
✅  Limited Life-Time Warranty
Under normal household use, Tupperware's brand products are warranted for the lifetime against breaking, peeling, cracking, and chipping.
✅  Quality Products
Tupperware products are BPA-free. They follow government regulatory agencies' materials guidelines. 
✅  Reasonable Start-Up Costs
The Basic Demo Kit at just $60 has a value of $150 and the Deluxe Demo Kit at $109 with a value of $410 is more than reasonable. 
✅  Virtual Home Parties
Tupperware is no longer about just home parties. Thanks to the Covid Pandemic consultants are now doing this virtually. 
The Cons – The Uglies
❌ No Income Disclosure Summary 
Before you invest, you should know if consultants are earning a good income. The Income Disclosure Summary needs to be current (i.e. previous year) and available from Tupperware's website. Their site also lacks transparency. 
❌ No Compensation Plan 
Same as the above. You should know what is in the compensation plan so you know exactly what you are committing to. It should also be readily available on the website.
❌ Not an Income Potential Opportunity
Earlier, in my section 'Are Tupperware Consultants Making Good Money?', I showed you the results of Tupperware's 2017 Income Disclosure Summary. Consultants were not making a decent income. They would be better off to have full-time employment with local businesses. 
❌ Poor Testimonials
The customer issues are poor support from consultants and neglected company services support. 
Is Tupperware A Scam?
Tupperware is definitely not a scam and they have diversified into other products you can sell. Unfortunately, the MLM business model is specifically designed for companies to maximize their profits. This means consultants receive small commissions for their hard work. 
Final Thoughts
You can make some extra money under an MLM business opportunity selling products but it is not going to give you a full-time income. 
In fact, according to the Federal Trade Commission (FTC) and other statistical information on MLMs, only 1% are able to make a full-time income and these are people who rank at the top.
Because the products have a lifetime warranty based on their guidelines, as a consultant you would have to keep finding new customers on a regular basis.
Their plastic products are high quality but nowadays, you can purchase the same type of quality plastic containers at your local grocery store, hardware store, Costco, Walmart, etc. They are also more conveniently located.
Even Tupperware's non plastic products like pots and pans are available locally.
While I still give them a decent score, it's certainly not what I would recommend.
Can I offer you a better business model?
A Better Way – How We Make Money Online  
You probably already know by now that I'm not a fan of MLM. I don't like the restrictions, rules, the expensive costs involved and recruiting.
I have been doing Affiliate Marketing since 2015 and it's still my #1 recommended business model for anyone wanting to make money online. 
I'll tell you why:
You are free to choose whatever niche products you desire so you are not stuck to promoting products from an MLM company
No need to recruit anyone to make money
Eliminate the stress of inventory
You can make good money online 24/7
IT'S FREE TO GET STARTED!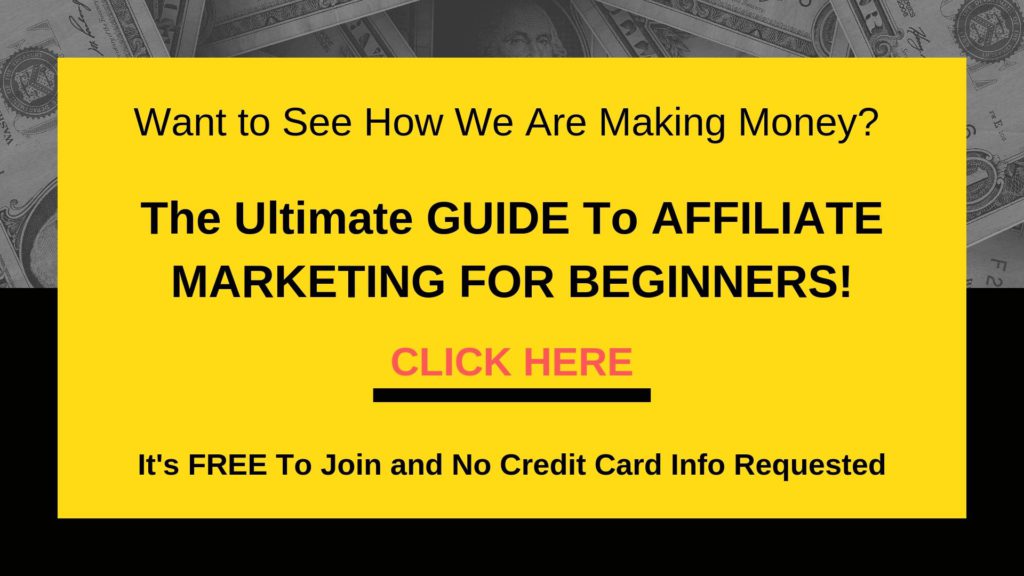 Why not give affiliate marketing a try? You have nothing to lose and lots to gain!
Well folks, thank you for reading my review of Tupperware. I hope you found the information helpful. Do you have any questions or comments? Please put them below.
If you are a Tupperware representative, what are your experiences with the company?
Regards,
Monica