So you want to be your own boss! You have dreams and personal goals you want to achieve in your life. I get it… this is why you're here, right? So What is Savage Affiliates about? AND Can You Really Make Amazing Money here?
In this Savage Affiliates Review, I'll tell you everything you need to know to make an informed decision to join or not. Information like what it is, the creator, success stories if any, their pros and cons, how to make money and much more.
Let's get right into it…
Savage Affiliates Review Summary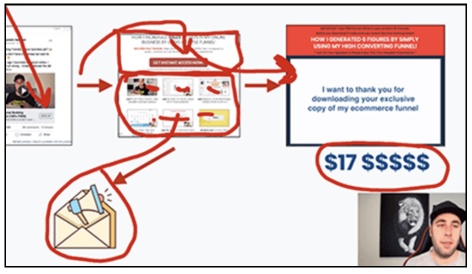 Product Name: Savage Affiliates
Founder: Franklin Hatchett
Product Type: Affiliate Marketing Training Platform
Price: $197 for Standard program and $297 for Super program
Summary
Savage Affiliates is a legitimate affiliate marketing training platform but unfortunately, it's suited more for experienced internet marketers. The prices are reasonable. The creator is Franklin Hatchett who is an experienced internet marketer. He made his millions from ClickFunnels. Sadly due to the lack of real success evidence from his members, I decided not to fully endorse his training. 
Rating: 50/100
Is Savage Affiliates Recommended? Yes and No

What is Savage Affiliate? 
Savage Affiliates is a comprehensive affiliate marketing training platform. It focuses on teaching you how to sell other people's products and make commissions using Amazon and ClickBank.
The lessons are based on using search engines like Google and social media in addition to paid ads.
In a nutshell, the site teaches how to set up your website, how to determine your niche, find affiliate programs for it, understand how SEO (Search Engine Optimization) works, paid ads, and more.
I'll be honest with you, I am not a student of Savage Affiliates. I have reviewed hundreds of online training courses and programs and many of them are scams. We'll find out soon if Savage Affiliates is a scam or not.
Inside Savage Affiliates' courses, you'll find the following:
Step-by-step training with videos
Ways to get free and paid traffic
Already created templates you can copy and paste
All updates are lifetime
Access to the private Facebook group
Q & A live weekly
From what I can see everything Franklin Hatchett, the creator, teaches is from his tested and proven strategies to help you get started in your online business.
You will, however, need to invest money in your website, hosting, traffic, and tools but I will talk about this more later.
Who is Franklin Hatchett
Franklin is also the creator of the Ecom Elite program, a website designed to help people get started in Dropshipping.
As you can see, Franklin is not just your ordinary guy dabbling in stuff making a little bit of money here and there on the internet.
In fact, in just a short period of time, he's become a very successful internet marketer with expertise in Dropshipping and Affiliate Marketing.
Even Entrepreneur Magazine considers him to be one of the top eCom gurus in the world.
Franklin is also very active on his YouTube Channel with over 409k followers. You might have already seen some of his videos there (around 350 videos) where he enjoys sharing his knowledge and experience. Most of his topics are about Dropshipping and some general internet marketing information.
Where is Franklin making his money? Right now, apparently, he's making his living working from home and earning income from his online courses in Savage Affiliates and eCom Elites, as far I can tell. Things like…
Promoting Clickbank products
SEO (Search Engine Optimization)
Luxury holidays affiliate programs
His online courses are based on his affiliate products like:
Everything you learn in Savage Affiliates, all his methods and strategies is what Franklin uses to earn his passive income.
What Can You Learn From Savage Affiliates Training?
Inside Savage Affiliates' online affiliate course, there are 9 modules. Each module is specifically designed to give you step-by-step training from how to set up your first online business to earning your first commission.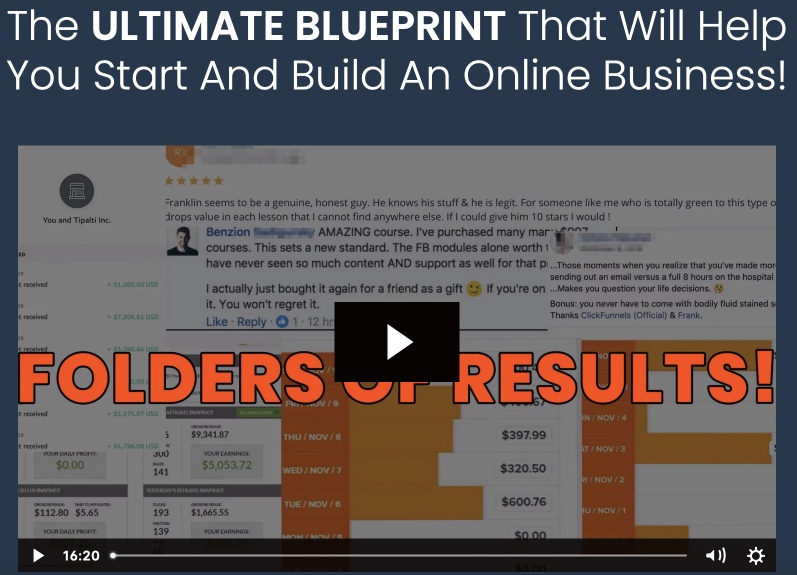 Before, getting into the actual training modules, Franklin will go through an introduction to the business model of affiliate marketing. This is important so pay attention to it!
Here are the 9 modules:
Module 1: Niche Research and Products
Module 2: Building Your Website Asset
Module 3: ClickBank Affiliate Marketing
Module 4: ClickFunnels with Websites
Module 5: SEO Google Traffic
Module 6: ClickFunnels Commissions with Websites and Email Automation
Module 7: Done For You Affiliate System
Module 8: Free Traffic Training
Module 9: Paid Traffic Training
4 BONUS VIDEOS:
Frank & Student Case Study
Launch Jacking & Web Hosting
Amazon Affiliate Marketing
Extra Free Gifts
I'll go over these modules in more detail as we move along in the Savage Affiliates review, but first, let's go over how all this works…
How Does Savage Affiliates Work?
In this section, you'll see what's inside the training.
The training is very comprehensive with over 100 videos.
Each module will start with an introduction to what's included. They will have several lessons in video format that last 10 – 15 minutes.
Let's begin with the Introduction to Affiliate Marketing. This is important to watch because Franklin will go over the basic fundamentals of affiliate marketing and how to navigate and follow his course. 
Now, if you have no idea what affiliate marketing is about. Let me briefly explain:
Affiliate marketing in layman's terms is the process of marketing someone else's products/services. You promote it on your website, and your visitor clicks on your post/review and makes a purchase. You make a commission.
One of the first things Franklin is going to do is show you his results that are making him exceptionally huge amounts of passive income. This is to get you motivated and to let you know that you can also achieve success by following his business strategy.
Module 1: Niche Research and Products
In this module, you'll learn how to choose your niche. It's really important, especially if you're a beginner, to choose something you consider yourself an authority on and it has to be something you enjoy doing passionately. 
On the other hand, you can choose a niche you are not familiar with, but you will have to take the time to research and learn about that particular niche including its products/services.
Franklin is also going to talk about your mindset and your mental attitude. He'll show you ways to solve your problems. This is important because too many affiliate marketers quit because they don't want to put the effort in. Your mental attitude must stay positive. Treat your online business as a real business.
In regards to which niche products to sell, you'll be directed to his money-making marketplaces in this module, for instance:
Clickbank Affiliate Program
ClickFunnels Affiliate Program
Get Response Affiliate Program
BlueHost Affiliate Program
MucheEye Affiliate Program Website List
Amazon Affiliate Program
JVZoo
ShareASale
Module 2: Building Your Website Asset
The website is your business's most valuable asset. It's like your real estate so Franklin will teach you everything you need to know to build and grow your website.
Here, you'll learn how to buy and register your domain on BlueHost.
Installing your WordPress (a content management system) is included in this module. My website you are on uses WordPress too and it's not intimidating at all since you don't need to understand web programming. This is what it looks like…
Content is required in your affiliate marketing online business and you will need to build trust in your website.  You'll engage with your readers by first creating your About Me page and your legal pages using WordPress. Your other content will be to help your reader solve what they are looking for.
Finally in this module, you will learn the processes of collecting emails on your website.
Module 3: Email Marketing & Funnels
This module is about email marketing and in my opinion, it's one of the best ways to make money online.
Email marketing and funnels are combined here because they work together. They're a strategy for communicating more with your readers.
Franklin starts with an introduction to email marketing and then into the part of how to capture the readers into giving you their email addresses.
So in this module, you'll learn how to properly build your email marketing campaigns and make them profitable in addition to setting up your automated email marketing platform through GetResponse.
Then finally, you'll be taught how to set up your affiliate funnels using ClickFunnels.
Module 4: ClickBank Affiliate Marketing
This is the first marketplace where Franklin teaches you to find your digital products.
If you haven't heard of ClickBank before, they have thousands of products in a wide variety of categories from beauty, health, money-making, sports, gardening and much more.
In this module, there are 30 lessons so you can see Franklin is passionate about making his money from the ClickBank platform. The training takes you to the beginning from signing up, doing the legalities, choosing the right products and getting your customers to purchase them.
Personally, I don't like ClickBank because a lot of their products are not quality.
Another thing Franklin teaches here is how to do paid ads for Facebook and for your ClickBank products.
Finally, you will see his done-for-you funnels and how his students are making money online using ClickBank.
 Module 5: ClickFunnels Affiliate
So ClickFunnels is another one of Franklin's affiliate programs. This module is an extension of ClickBank and how you can use sales funnels.
There are a total of 50 videos in this module. This is where Franklin made his $1,000,000 on ClickFunnels by promoting it as an affiliate.
Here, he lets you know that you too can be successful like him when he shares his secret $100k affiliate funnel along with his case study and blueprint.
The module teaches how you can earn commission from free and paid traffic. Personally, I don't use paid traffic because it can be very expensive! I use free traffic, so why not… it's FREE!
Module 6: Amazon Affiliate
Amazon is the best and largest online retailer in the world and in my opinion, it's the perfect start for a beginner affiliate marketer. Amazon is exciting because they carry a wide variety of physical products, unlike ClickBank which promotes only digital products.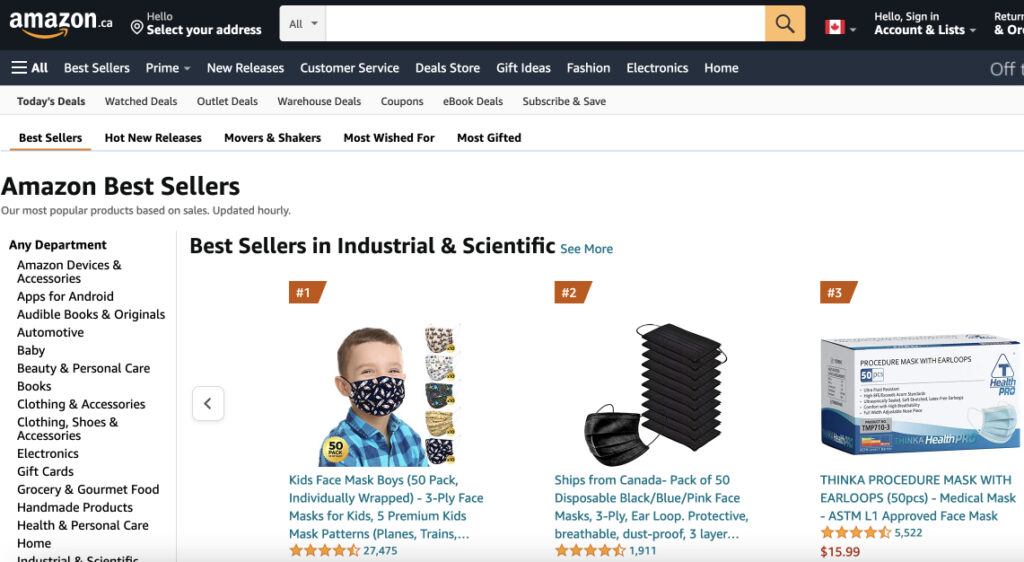 According to bigcommerce.com…
The commissions you earn are definitely not the best but because there are millions and millions of people purchasing products on Amazon every day, means you have the best chance of making a lot of good sales online.
Franklin reveals how to build a profitable online business using Amazon. He shows how to set up your account, does the necessary paperwork and even goes over some of his Amazon websites that are making gross commissions for him.
Inside this module, you'll learn how to uncover the Amazon products that best suit your niche affiliate marketing business.
An Important Tip: Franklin shows how you can build your online affiliate business using both ClickBank and Amazon. I'm saying to choose just one network, and make your website work to that. Trust me, it's easier and less confusing…
Next up in my Savage Affiliates review, is how to bring traffic to your site…
Module 7: SEO Traffic
I'm a huge fan of getting FREE traffic so I'm thrilled Franklin is going to spend time teaching you how to do this through SEO (Search Engine Optimization).
Franklin doesn't make any money on this but I can see he is genuinely interested to ensure you learn this too.
He'll focus on how to rank higher in search engines and how to get backlinks to Quora. You'll learn the following:
YouTube – how to create videos, factors to consider and keywords.
Search engines (Google, Yahoo, and Bing) –  how to make your website accessible to your readers
Other SEO considerations – website speed, images, backlinks from other sites
SEO traffic is the best way to go for your long-term business strategy!
Module 8: Free Traffic Training
This module is more of a continuation of the previous module. From what I can see Franklin digs into the free traffic in more detail. 
He teaches how to drive free traffic to your affiliate products using your own YouTube videos. Some of the topics he'll cover are the process of finding keywords and the factors of how to rank on YouTube.
As I said, free traffic is my favourite way of bringing people to my site and it works very well. The platform I use is Wealthy Affiliate and it's the only place I know of that REALLY FOCUSES on how to get tons of free traffic from YouTube, social media, forums, blogging, etc.
Module 9: Paid Traffic Training
In this module, Franklin teaches how to drive paid traffic to your site.
I'm sure you already know by now that I'm not a fan of this paid traffic because you really have to know this stuff extremely well or you can lose a lot of money.
My recommendation is to stick with the free traffic until you get a steady flow of income coming in from your online business first.
If you're one who doesn't have a lot of patience or desire to work hard with SEO-free traffic, well then, you might want to hang around in this training. However, just be aware that this paid traffic is going to require you to invest a lot of money.
This module covers the different methods of paid traffic:
Facebook ads
Google ads
Solo ads
And yes, Franklin will cover the budget topic because you will want it.
Module 10: Launch Jacking & Web Hosting
This module is not part of the Standard price which I will be talking about soon…you will only get this in Franklin's Super Pack program.
Some people refer to Launch Jacking as 'launch hi-jacking'… the name sums it up well.
The idea is to take or 'steal' someone else's product launch and it can be quite lucrative if you do it properly for affiliate marketing, hopefully, and most likely you will not land up in prison.
Anyway, Franklin is going to give you his step-by-step blueprint of Launch Jacking and into Web Hosting offers
Private Facebook Group
Savage Affiliate's private Facebook group is an excellent place to hang out and communicate with other like-minded members. There are almost 4,000 members in this group as of my review date.
Joining any private Facebook group has benefits because members share their successes, their failures, and their experiences like what worked and didn't work.
Franklin is in there at the occasional time as well.
How Much Does Savage Affiliates Cost?
As of the date of this review, the Standard program is a one-time fee of $197 USD and the Super program is $297 USD also a one-time fee.
Don't feel pressured to take the special pricing. From my research, it appears Franklin has never charged the 'normal' full price.
Standard Program
Step-By-Step Affiliate Marketing Training
Full Niche Research Using Franklin's Methods
Complete Website Setup & Training
Complete Email Marketing Setup & Training
Complete Funnel Setup & Training
Complete ClickBank Training &. Funnels
Complete Amazon Affiliate Marketing Training
Google SEO Traffic Mastery Training
Paid Traffic Training
Free Traffic Training
Private Facebook Group
Weekly Videos with Q&A Sessions
Lifetime Updates
Super Program
Everything from the Standard Program
Step-By-Step ClickFunnels Affiliate Academy
Franklin's Secret Done For You Affiliate Marketing Funnel
Multiple ClickFunnels Pre-Made Funnels
Blueprint to Launch Jacking Affiliate Method
Blueprint to Web Hosting Affiliate Method
So far, the prices are very reasonable, don't you think? Oh, but wait… let's not forget the additional costs from the Savage Affiliates course…
Extra Costs
Unfortunately, Savage Affiliates' affiliate marketing training course comes with a hefty price. Sure the Standard and the Super Programs are priced quite reasonably but you will be faced with extra costs because all the tools you need are not included with either of the programs and you definitely need them.
Take a look at the image below. I found it on YouTube …
* About GetResponse, that $180 a year ($15 monthly) is for a list size of 1,000. 
AND then, should you decide to get into paid ads on Facebook and Google, it could potentially cost you around $6,000 a year ($500 monthly) so you need to budget for that. 
So say you went for the Super Program, well that would cost you $297+$60+$180+$1,200+$6,000 = $7,737 for 1 year. I strongly suggest not doing the paid traffic until you bring enough income through free traffic to pay for it. 
Seriously, you can generate good passive income using free traffic.  It will take you longer to make money and you will have to work harder BUT this is what a lot of the successful affiliate marketers who are in my Wealthy Affiliate training platform are doing.
Savage Affiliates – 30 Day Money Back Guarantee
Unfortunately, there is no free trial but there is a 30-day money-back guarantee on the course which is a good thing BUT there is a bit of a catch to it.
The money-back-guarantee is action-based!
This means you must complete at least the following:
You must have logged into the affiliate training at least once
You must have watched a minimum of 50% of the training
You must join Savage Affiliates' private Facebook group
You must have made an effort to start a live website or YouTube Channel or at least a blog or a funnel or any other type of website or funnel that Savage Affiliates teaches in this training
The only thing I'm not sure about is whether you'll get your full refund for your additional costs. Franklin doesn't tell you that. This refund is only from the Savage Affiliates program, whichever one you choose.
Who is Savage Affiliates Training For?
I'll be honest with you… if you're looking for a fast way to make money, Savage Affiliates is NOT for you!  
Even if you did the paid traffic module and paid for your ads in the hopes of making a bunch of money quicker, your website still needs time to marinade in search engines AND you absolutely need to be proficient with paid traffic or you could lose a whack of money. 
The training is well-organized and in a step-by-step format covering the basics of affiliate marketing to the more advanced techniques.
In my opinion, Savage Affiliates training is more suitable for advanced affiliate marketers who want to improve their online business.
If you want to take this training as a beginner, by all means, do it. It's your decision. But please be seriously committed to having a successful online business because the methods are complicated and may not be that easy to understand. The best part is you can learn this at your own pace.
Now, having said all this, Savage Affiliates training is for:
Affiliate marketers
Advanced internet marketers
Bloggers and owners of websites
Email marketers
YouTube marketers
SEOs
Sales funnels gurus
Ahhh… the moment you've been waiting for!
Are Savage Affiliate Members Really Making Money?
On the Savage Affiliates website there are reviews from members and I caution you now, they are biased of course so take them with a grain of salt.
The first thing I noticed is there is nothing impressive with the money results from some of his members sharing their successes and likes. The commission amounts are also very difficult to read and appear to be faded on the website…
I managed to find this interesting video…
The reviewer in this video seems very honest but I don't consider it a very impressive success story because he only reveals his affiliate marketing earnings of $651 over a period of 9 months.
The reviewer has also made some commissions (see image below) from the affiliate programs he promotes but they're not substantial as you can see.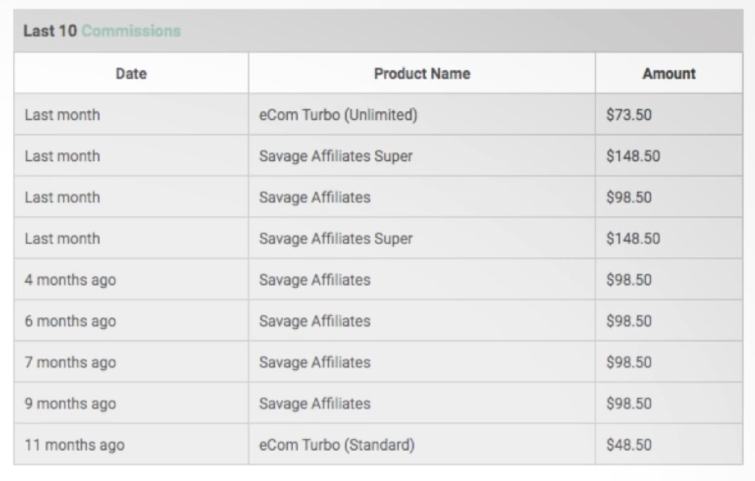 Furthermore, the testimonials on Savage Affiliates site seem to be more generic praises on  Franklin's training and so they're not results.
Take a look at the images below and you'll see what I mean…
From what I can see on Savage Affiliates' website, there is no real proof that Franklin's members are actually making money from his training. I'm sure some are, but how much is unknown.
The other thing I noticed is that Franklin is actually using his testimonials not only in his Savage Affiliates site but also in his Ecom Elites site so who are the members really praising? In fact, they are two different business models.
On a good note, from my research, I have come up with no negative testimonials.
Next up, we'll take a look at the pros and cons of Savage Affiliates' training.
The Pros
✅ 30-day money-back guarantee
✅ Low price
✅ Covers everything you need to know about affiliate marketing
The Cons – The Uglies!
❌ Extra costs and time upfront in the training before you can get your money-back guarantee
❌ Student results are questionable
❌ Some modules are not suitable for beginners
❌ No free trial
Is Savage Affiliates a Scam?
Savage Affiliates is not a scam. Franklin Hatchett is a successful affiliate marketer and has made millions of dollars in promoting his affiliate programs.
His training is quite comprehensive and covers literally everything you need to know about affiliate marketing.
Of course, like any business, whether it be a local or online business requires a lot of work, effort and time. It really depends on your mindset. In fact, Franklin will tell you he does not guarantee you will succeed because it all depends on your personal efforts.
The prices are affordable. The only thing I would omit if you are completely new to affiliate marketing is the paid traffic training. Do that only after your site is earning good commissions to pay for the paid traffic.
The one drawback I have with Savage Affiliates is the lack of successful evidence from members who are taking the course.
 Is Savage Affiliates Worth it?
Truthfully, my thought was not to endorse it because of that lack of successful evidence but then your successes are dependable on your efforts. Also, there are no negative member testimonials from my research.
The prices are very reasonable and if you want to give it a try then by all means go ahead but there are many other affiliate marketing platforms that show proven excellent successes. I'll discuss that below…
Savage Affiliate is worth trying the training because of the price plus you will be using Franklin's success methods BUT I recommend going with the Standard program and do not do the paid traffic training. 
Do the free traffic training and once you start generating some good commissions first then do the paid traffic training if you want to.
If you are a beginner, focused, and committed to hard work you can make money by following Savage Affiliates training.
How We're Making Money Doing Affiliate Marketing!
I'm sure you are aware by now that I am also an affiliate marketer. 
Affiliate marketing is the best business model online. I get all my training from Wealthy Affiliate.
The website you are on is from my training on Wealthy Affiliate's affiliate training platform. Their training is proven since 2005 for success as long as YOU are willing to put the effort in. With over 800,000 members, they are the largest internet market community with beginners to very advanced affiliate marketers.
This is the end of my Savage Affiliates Review and I hope I was able to provide helpful information to you.
If you have any questions or comments, please put them in the Comment Box below and I promise I will get back to you.
Are you a member of Savage Affiliates? If You are, I would like to hear from you.
Thank you for reading my review!
Monica